Concrete Overlays
If you're dreaming of decorative concrete but wondering what to do about a damaged or ugly nightmare of a slab, don't worry. Engineered cements are available today that provide a thin, permanent topping on your current floor. The result is a pristine new surface that is ready for any and all decorative treatments, from coloring to scoring to polishing. Overlays are also the perfect fix for the problems of outdoor concrete as well: weathering, cracking, spalling, discoloration, etc. Concrete overlays can be used on non-floor applications, too (See the 'Hearths & Surrounds' section for example).
All 1,500 square feet of downstairs flooring in this home was converted to decorative concrete by installing a continuous overlay, replacing carpeting, ceramic tile, sheet vinyl and laminate. Here are some before, during and after photos.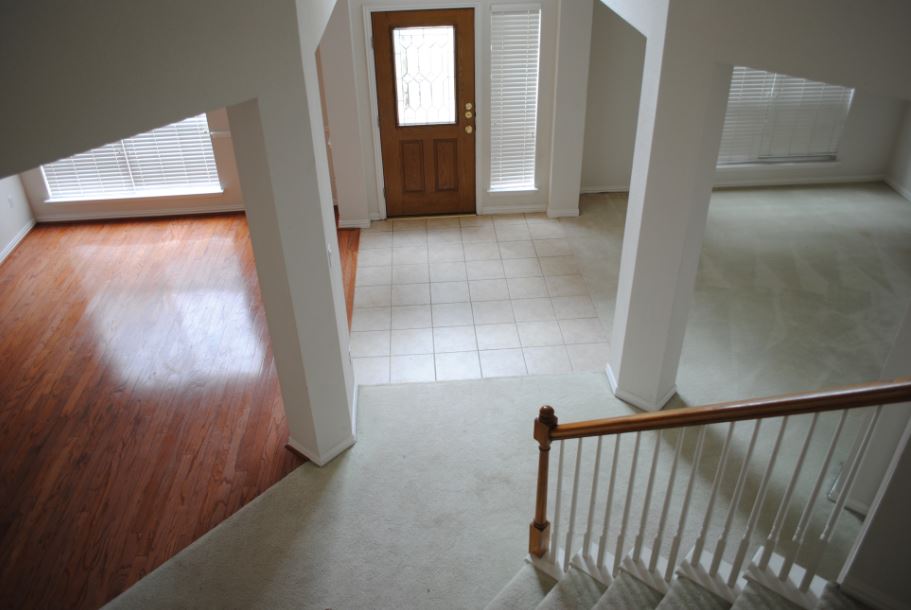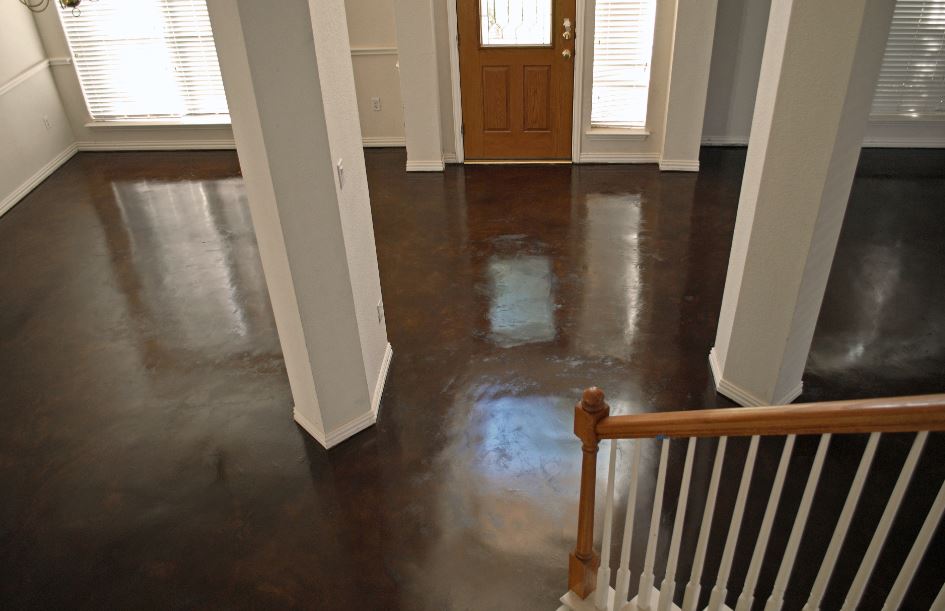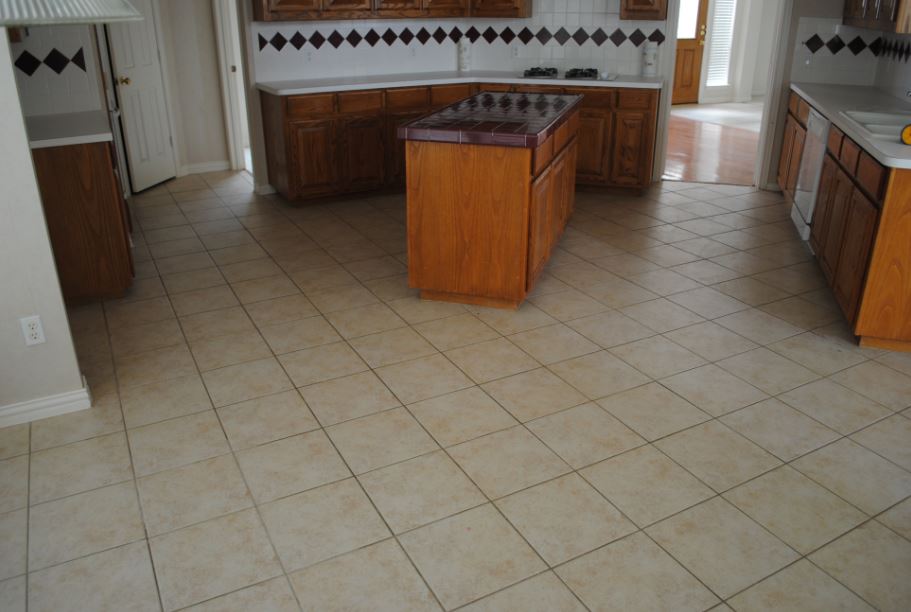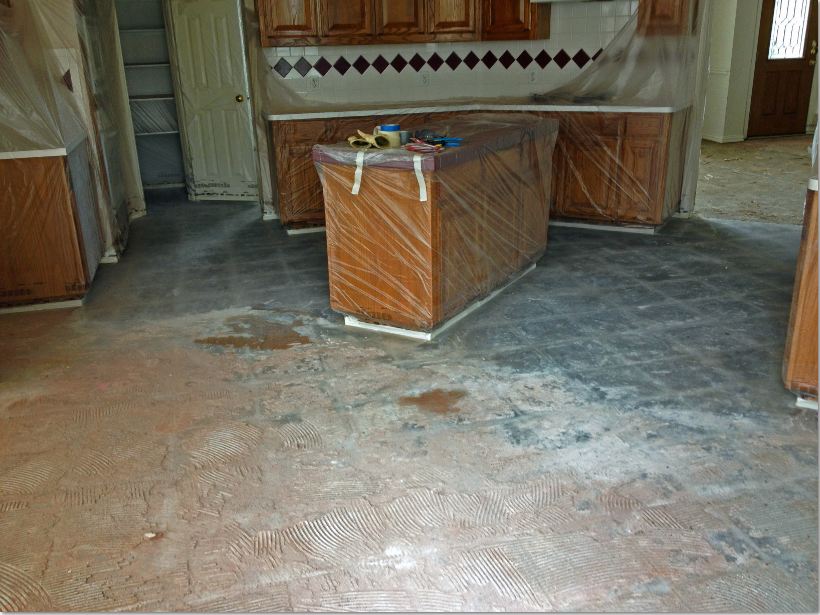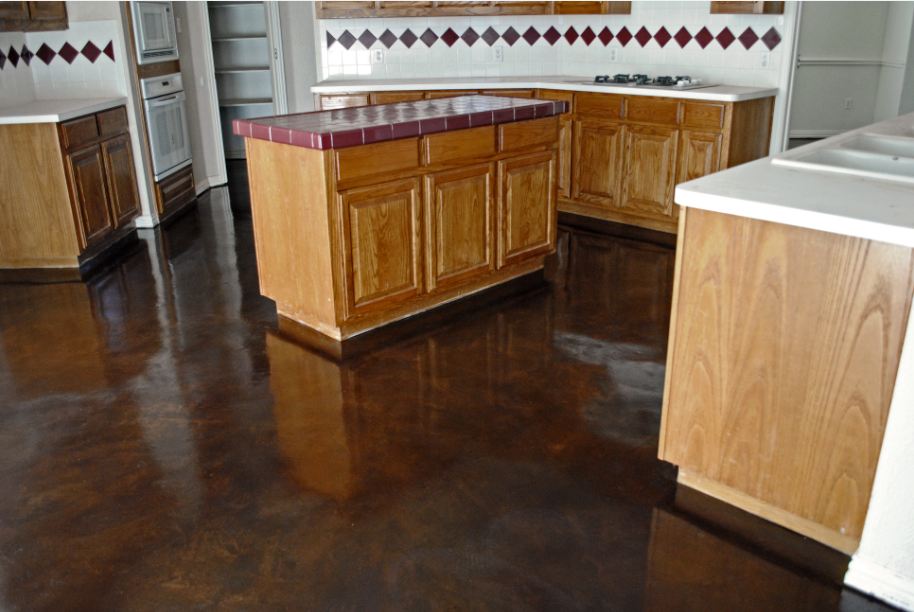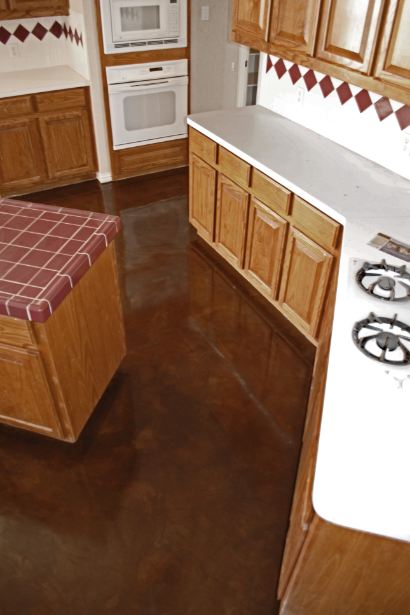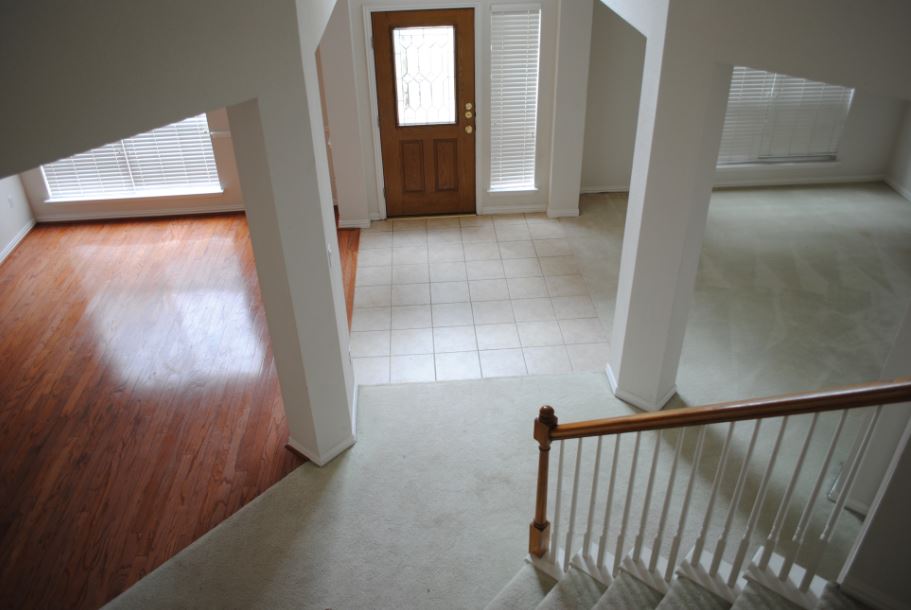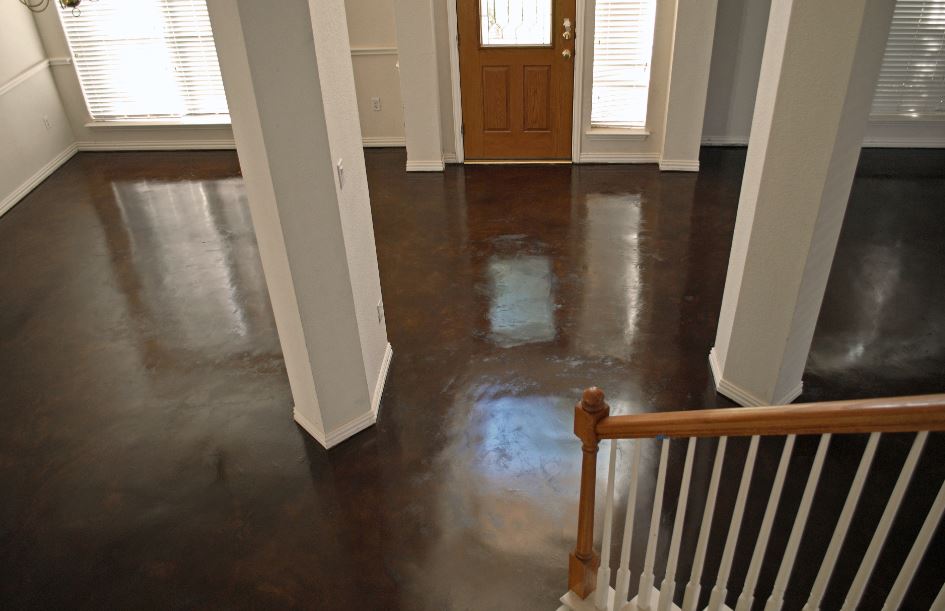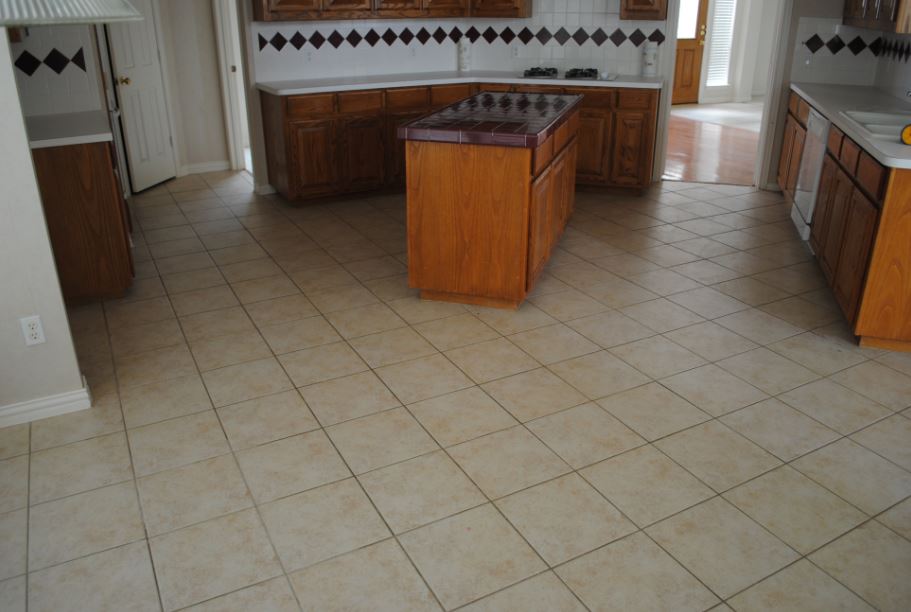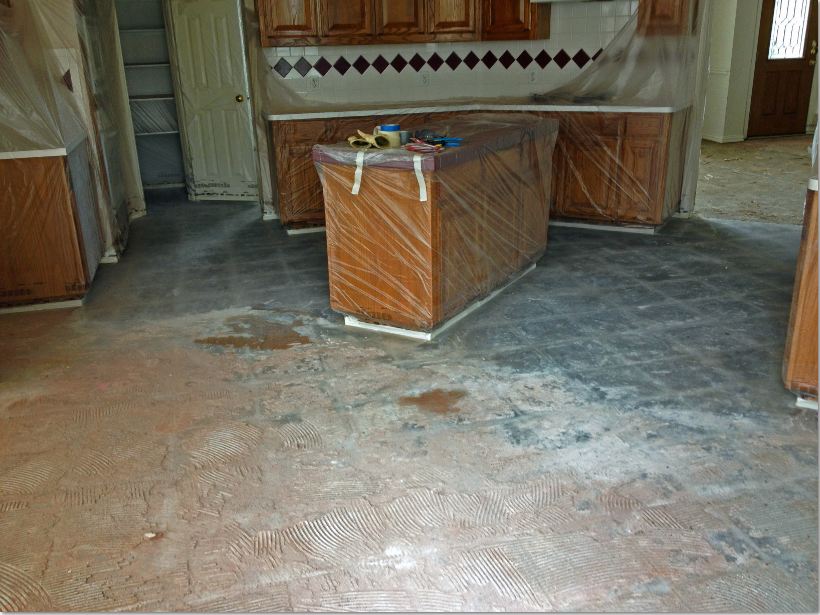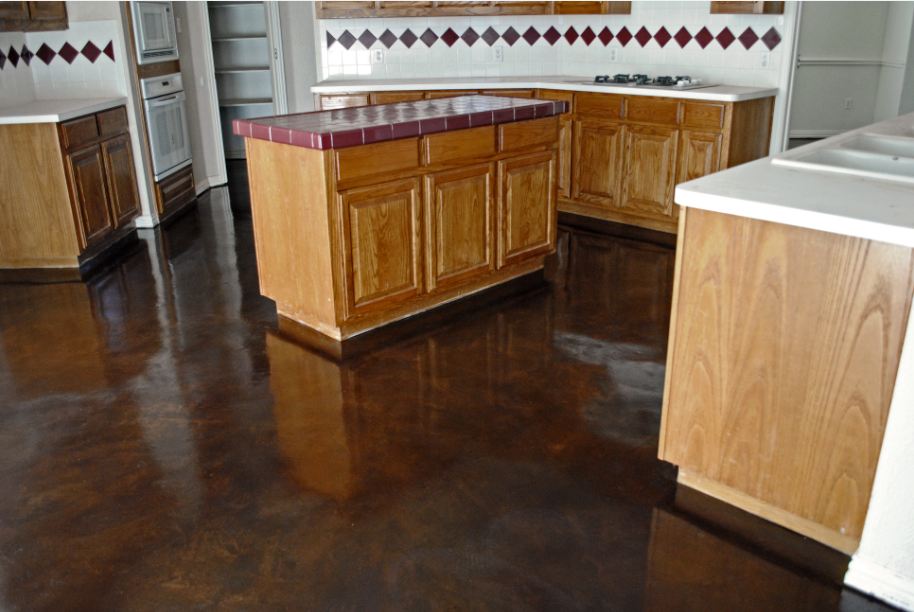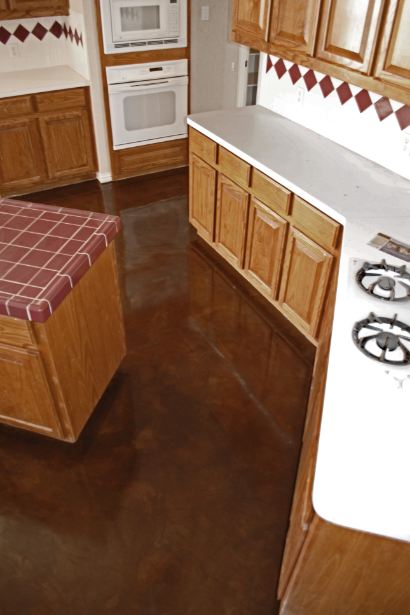 BEFORE & AFTER: A patio overlay eliminates the unwanted blue-gray paint without the cost and difficulty of grinding. The result is a marbled, multi-hued cream/tan color complementing the stonework, and now with a light texture appropriate for a poolside surface.
BEFORE & AFTER; One section of this older concrete walkway was replaced and the entire walkway given new life with an exterior overlay. Walkway and new front porch were then stained and sealed. The 'brick' dividers are scored concrete with a contrasting terracotta stain.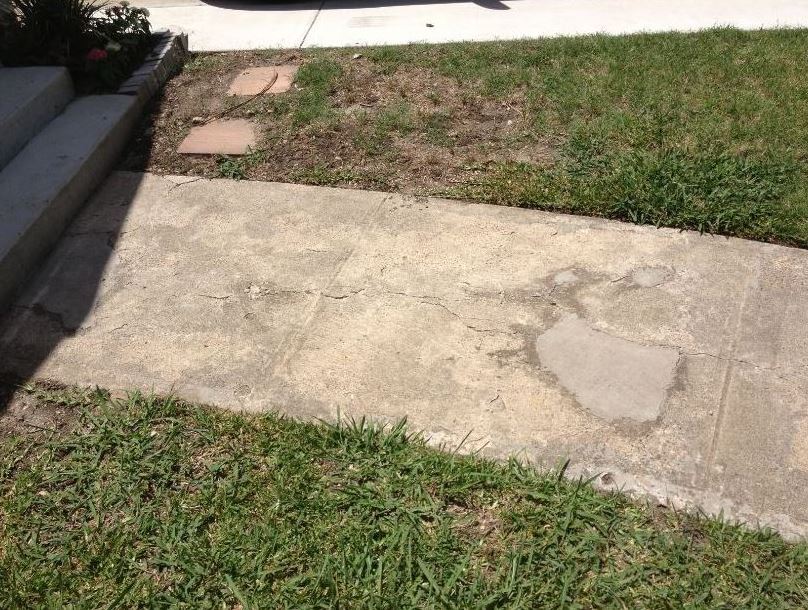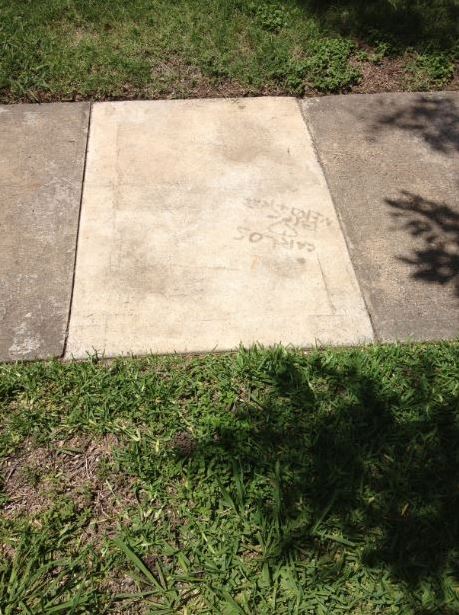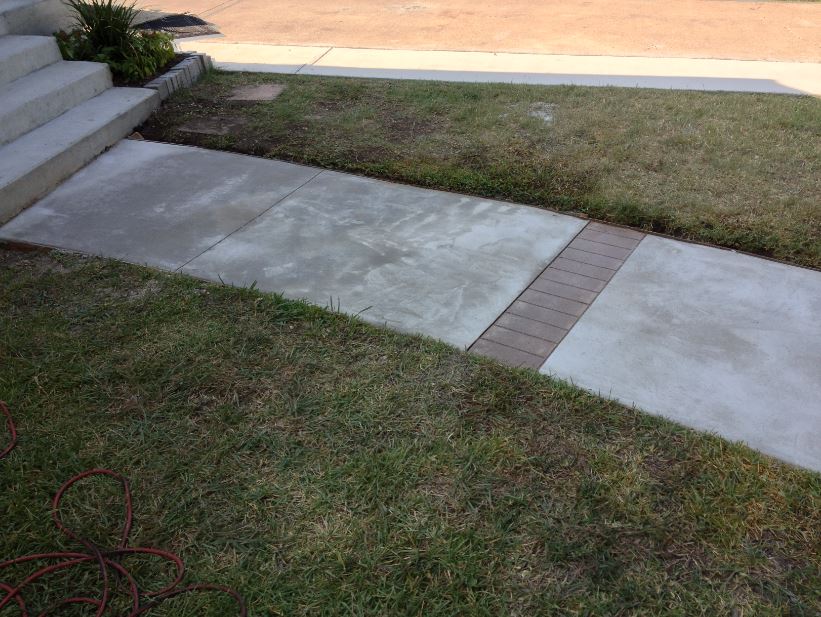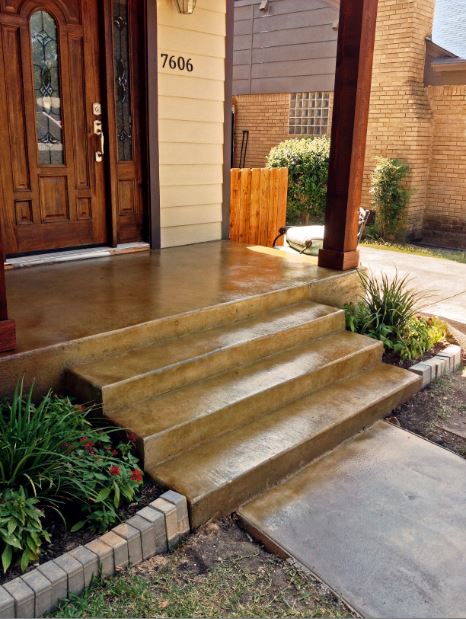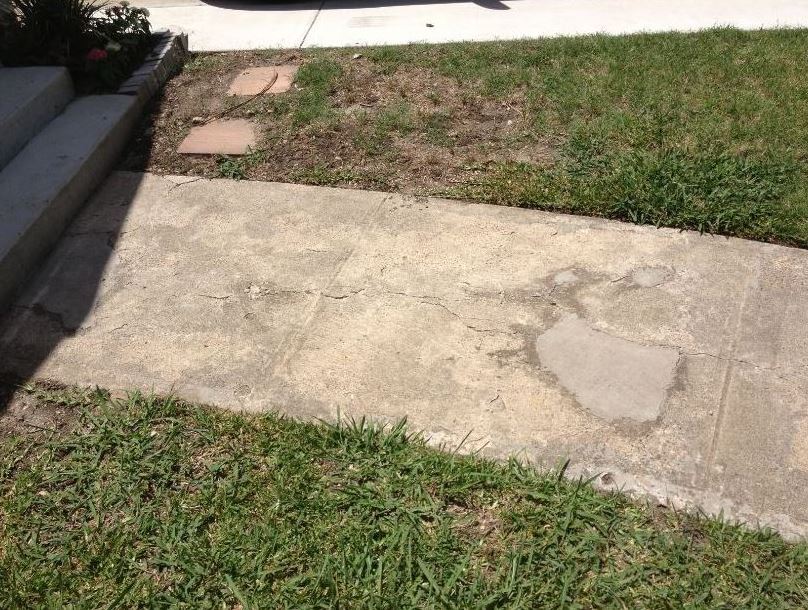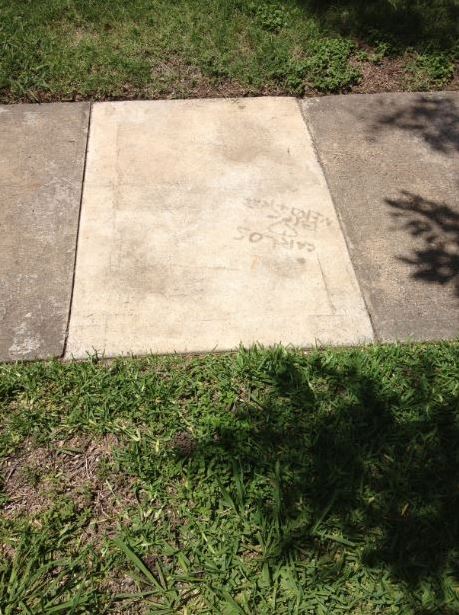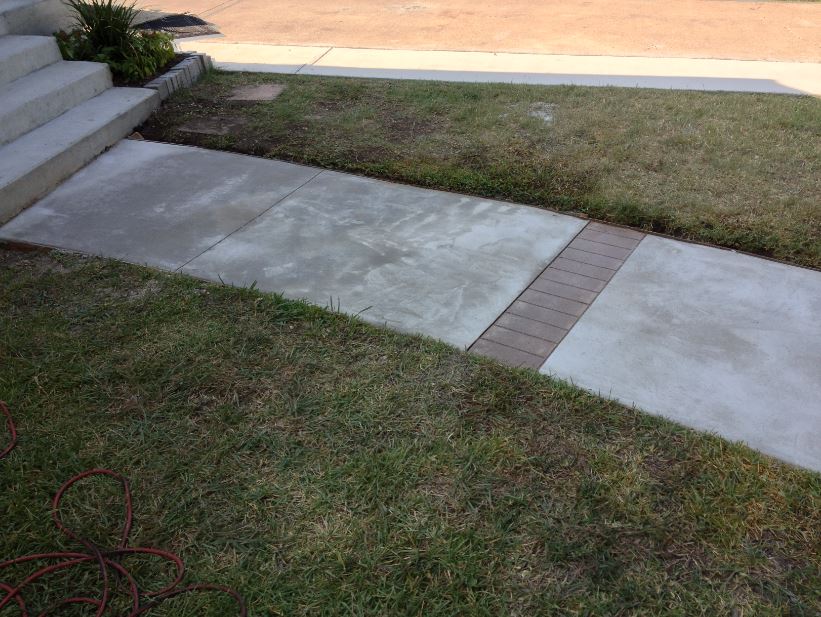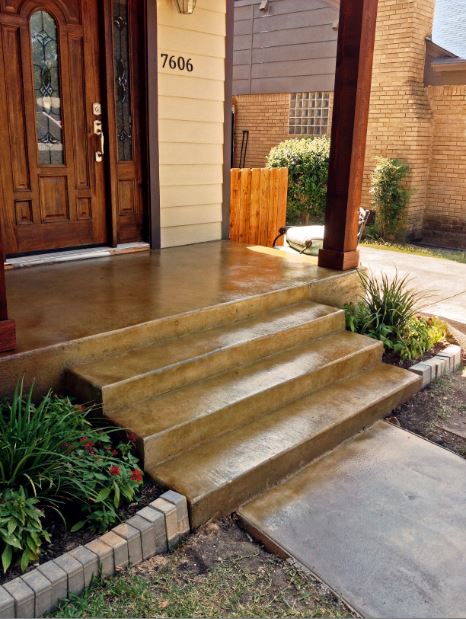 BEFORE & AFTER: The repairs to this patio included a new, wider step, replacing damaged concrete, and installing an overlay on the repaired flatwork. The patio is scored in a diamond pattern, providing a contrast with the overlay. The entire patio was then stained and sealed.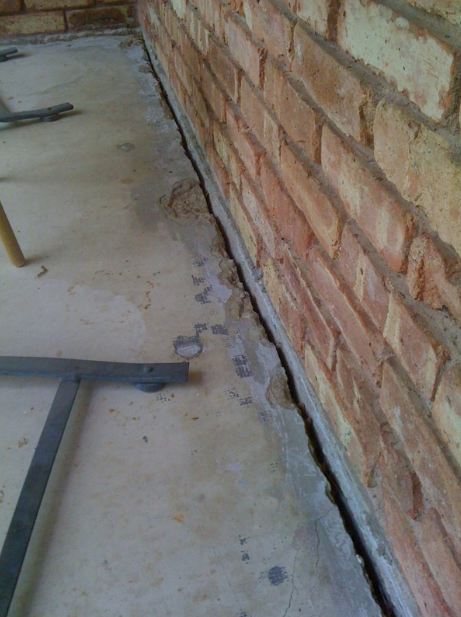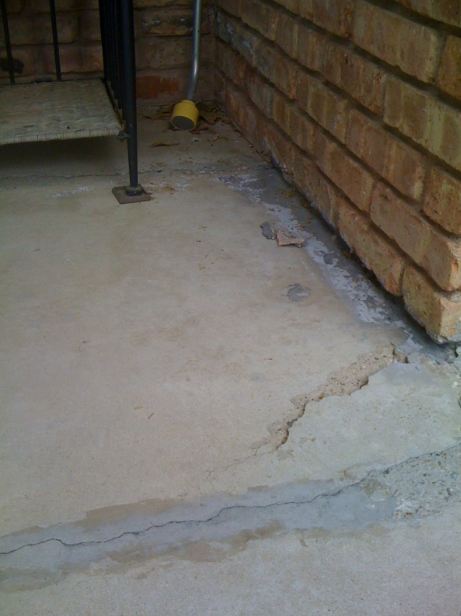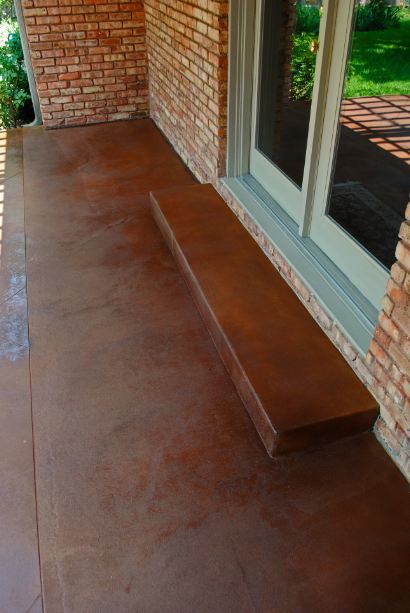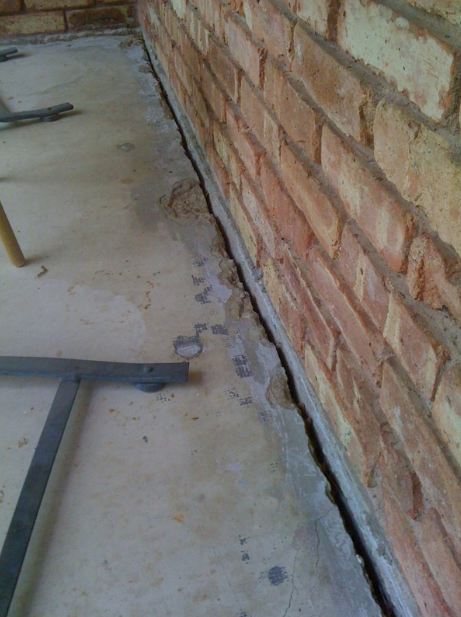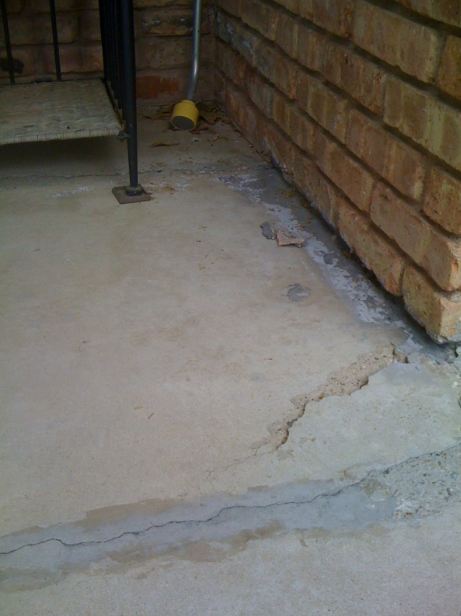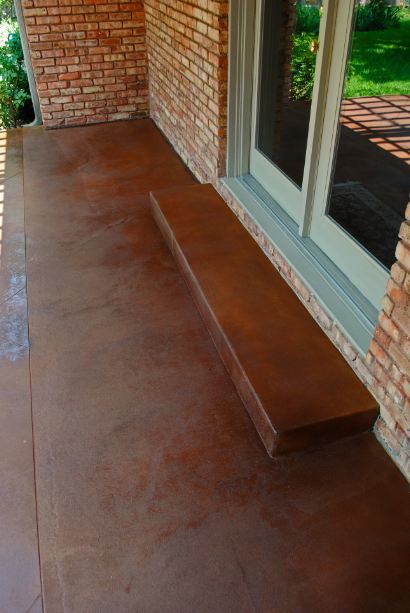 BEFORE & AFTER: An older home remodel, opening up a kitchen/living area. This self-leveling overlay provides a continuous new floor over patched and repaired concrete, previously carpeted concrete, and brick pavers. Finished with a modern light gray color and scored in large blocks.
BEFORE & AFTER: Front porch, walkway and approach, given brand new curb appeal with a stained and sealed overlay.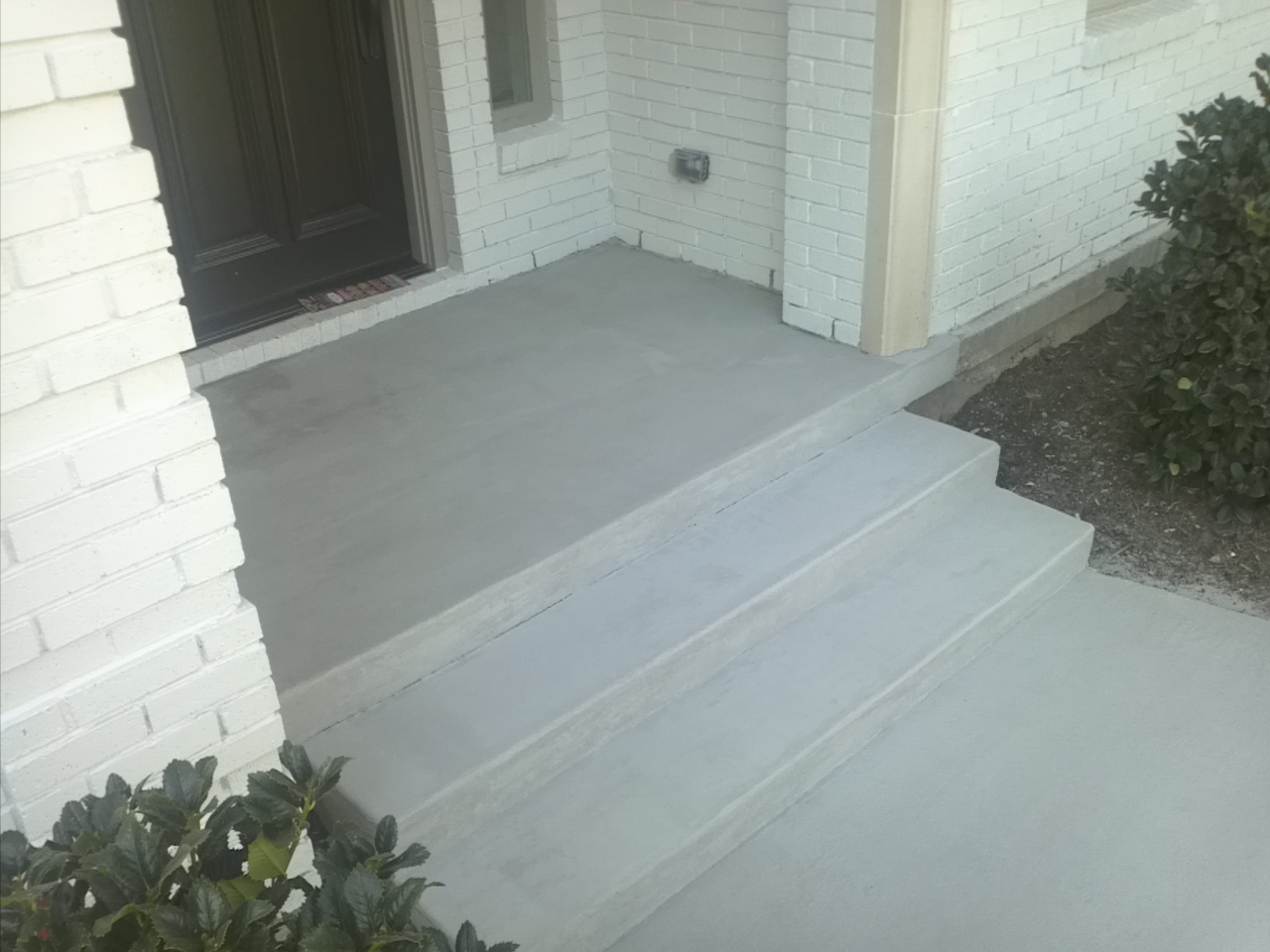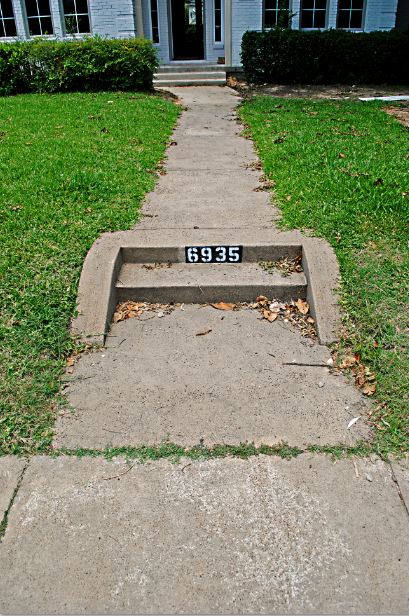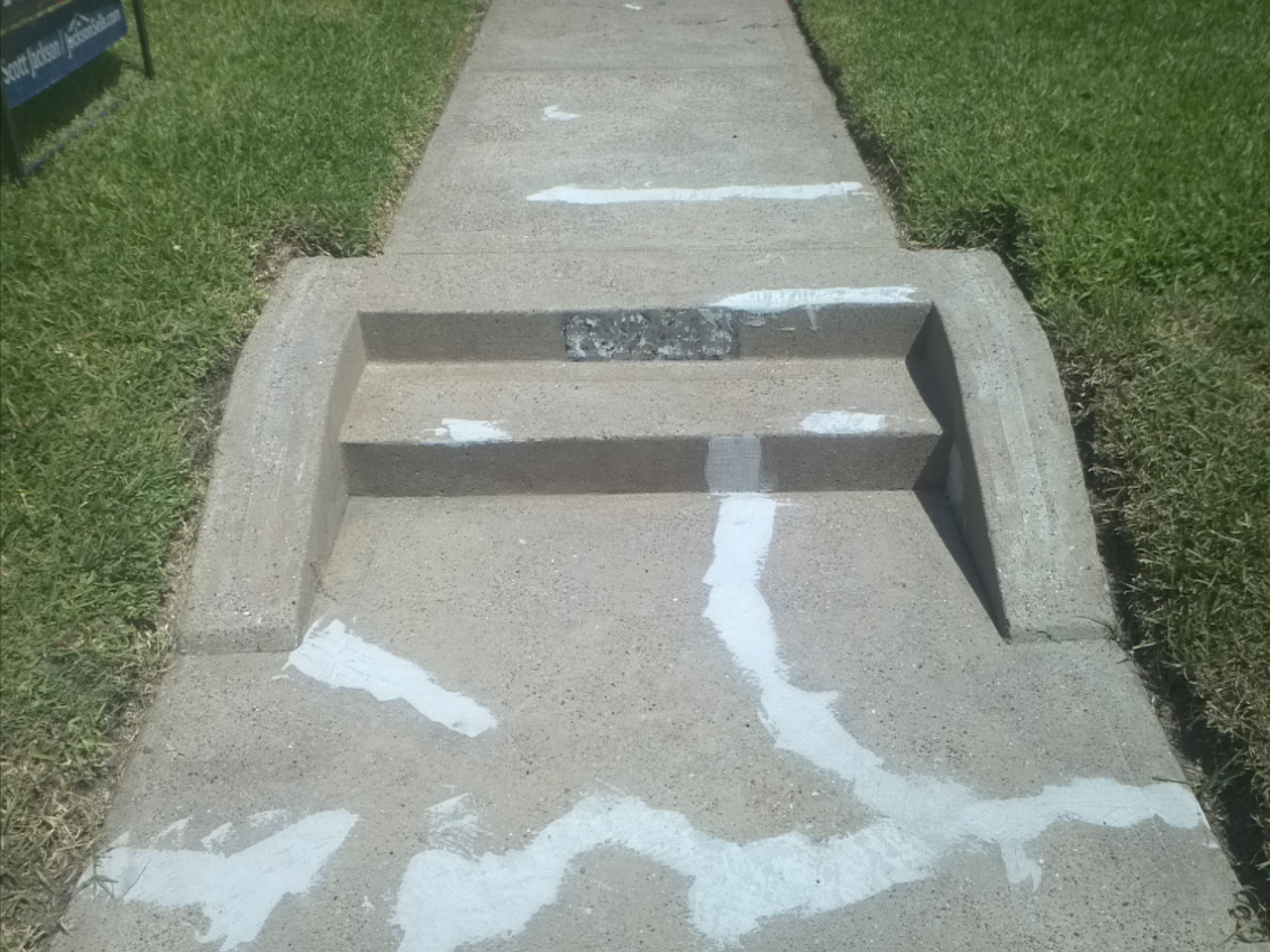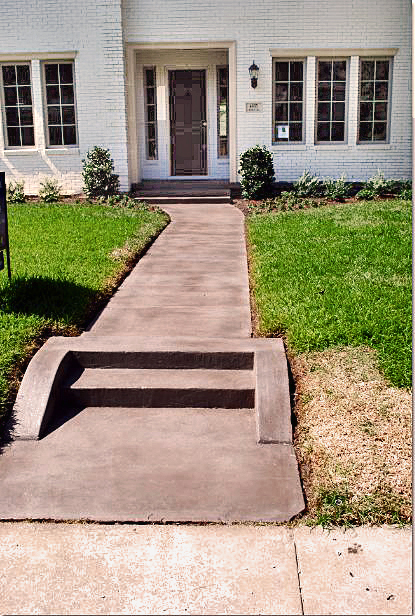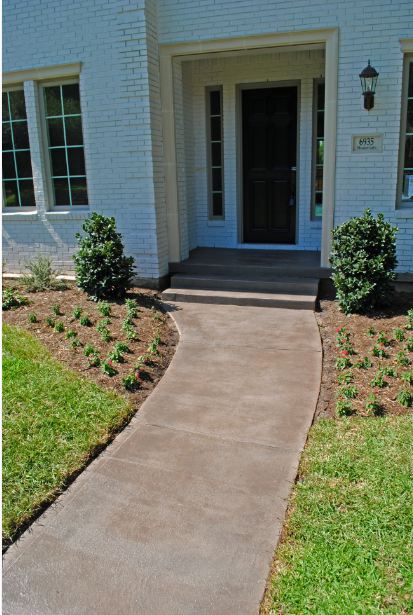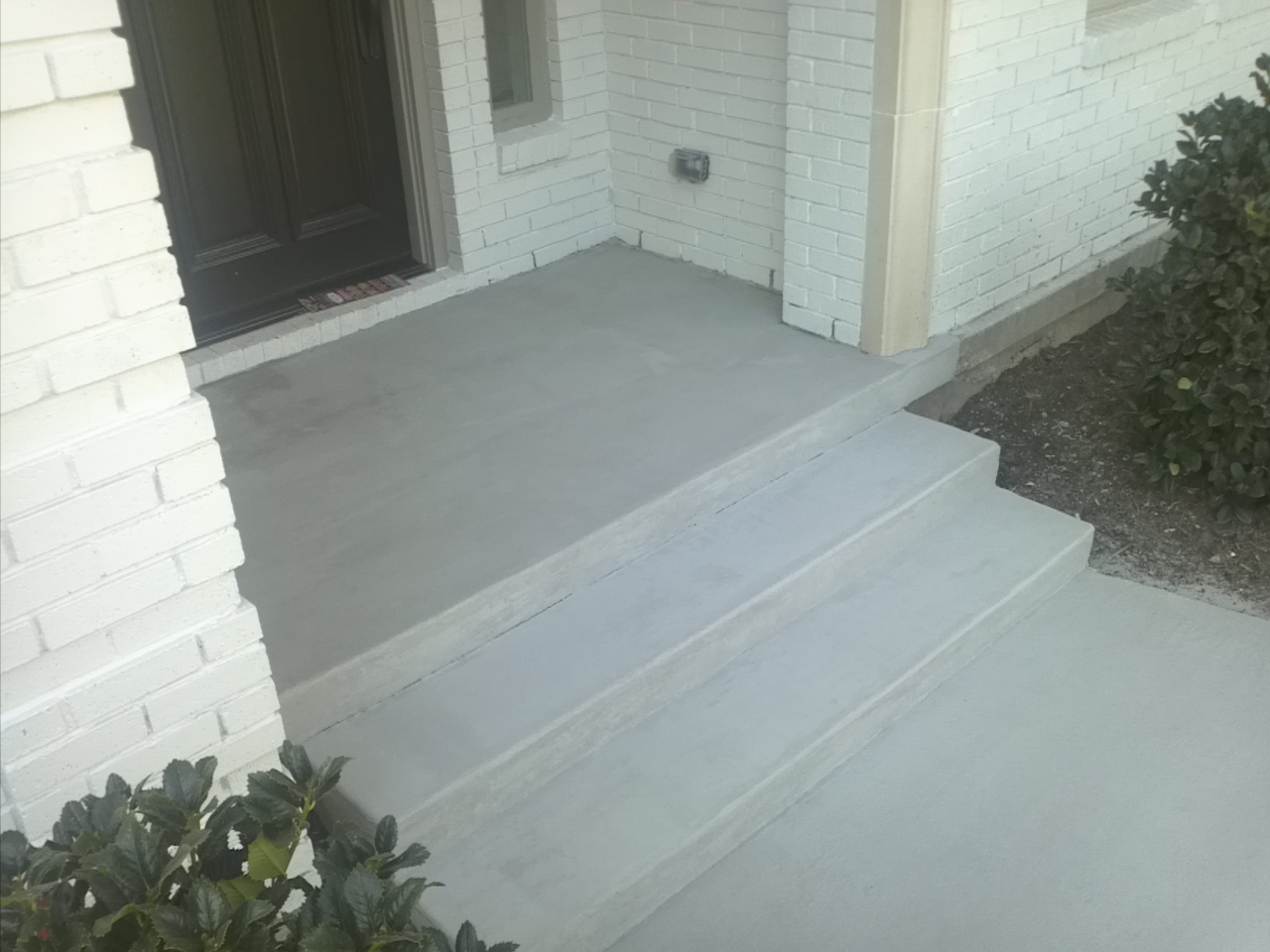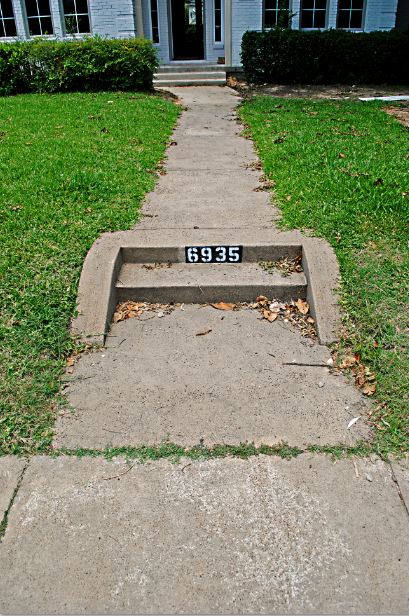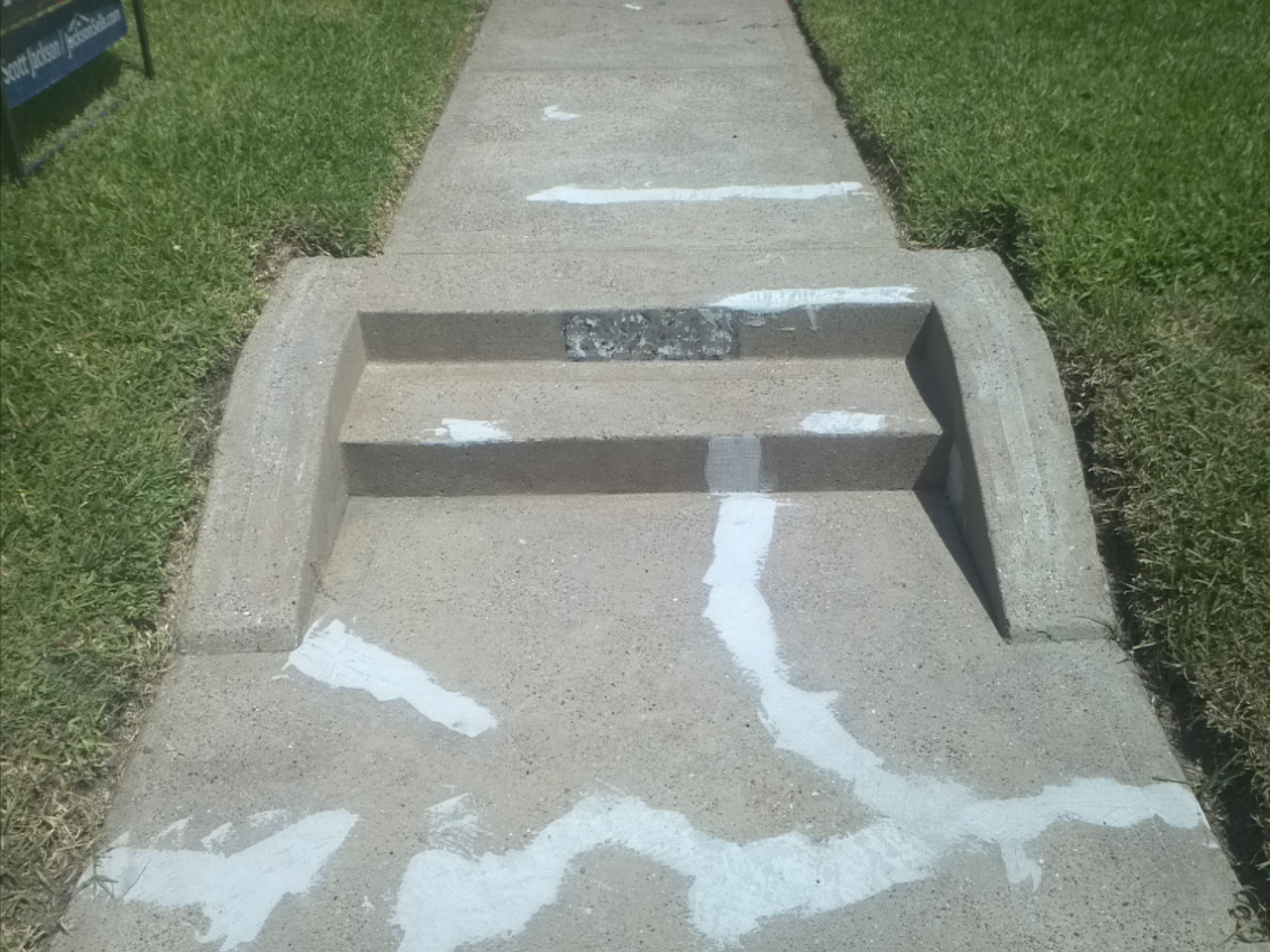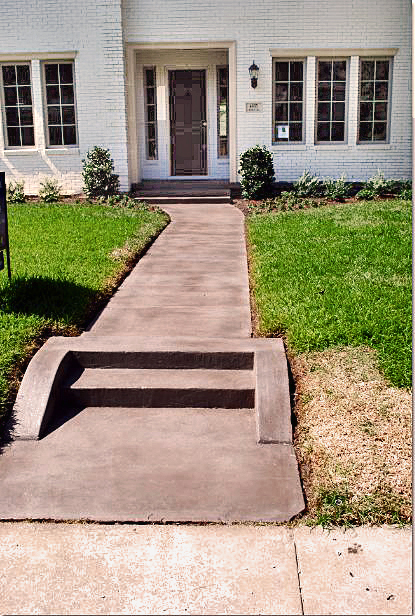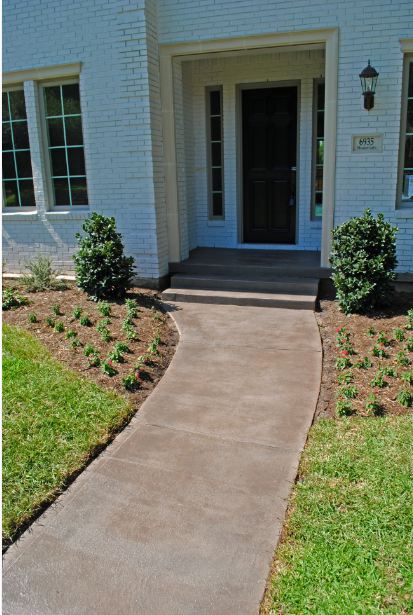 BEFORE & AFTER: A new patio with problem concrete gets an overlay makeover. A custom brown stain, also applied to the separate pads that were poured later.
BEFORE & AFTER: Another exterior repair and overlay. Damaged porch and walkway concrete repaired, patched, resurfaced, stained and sealed.