Hearths and Surrounds
Fireplaces are often the focal point of a room, sometimes the focal point of an entire house. There is so much that is possible with concrete and metal to showcase a fireplace. Whether it's modifying an existing one or starting from a blank firebox, Concrete Studio DFW can make whatever you envision, come to life. We can use any media you choose, concrete, carbon steel, stainless steel, copper, bronze, oak, mahogany, maple, etc...
A board form concrete hearth that shows the details of the boards that were used in the forming process.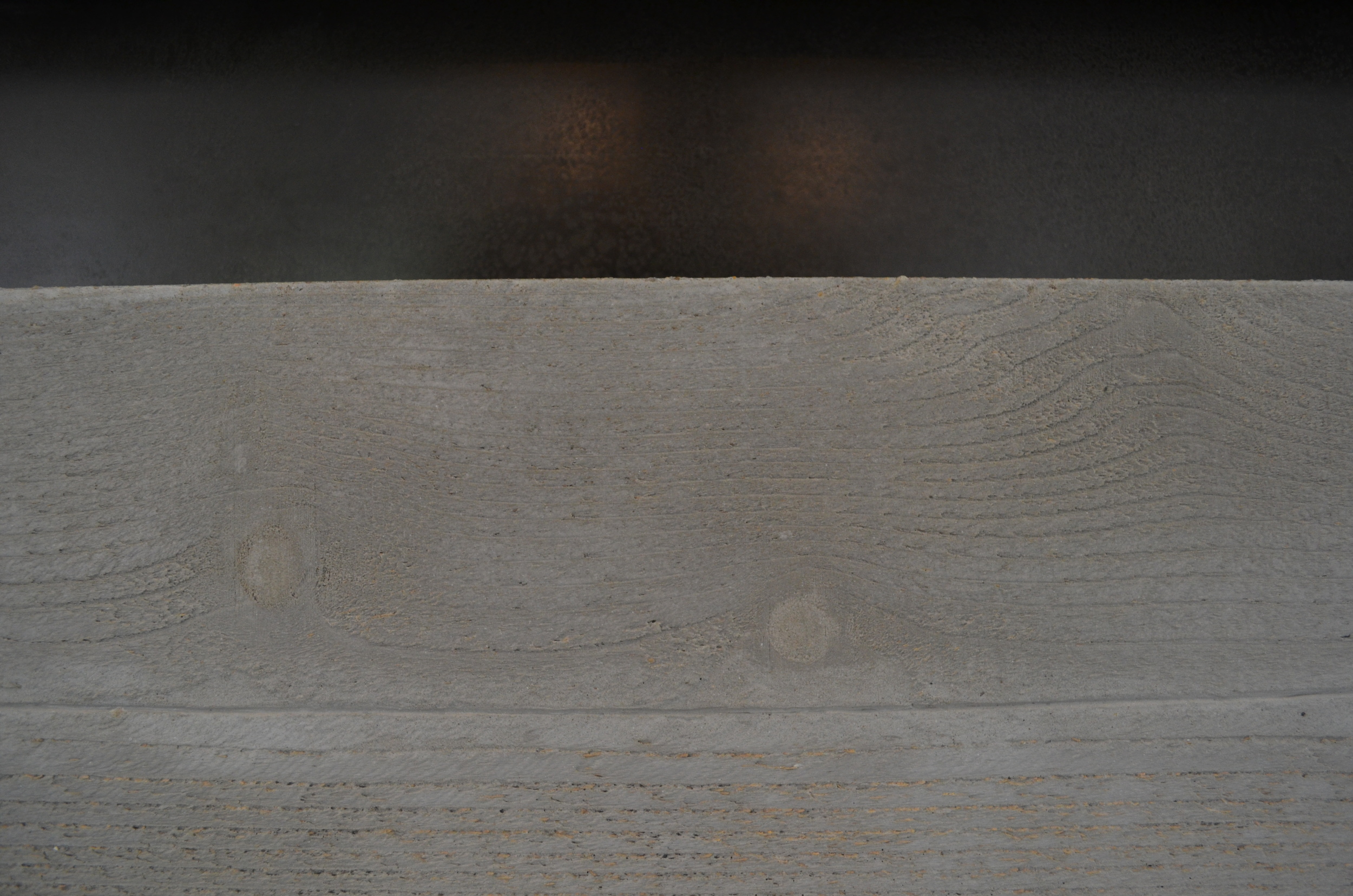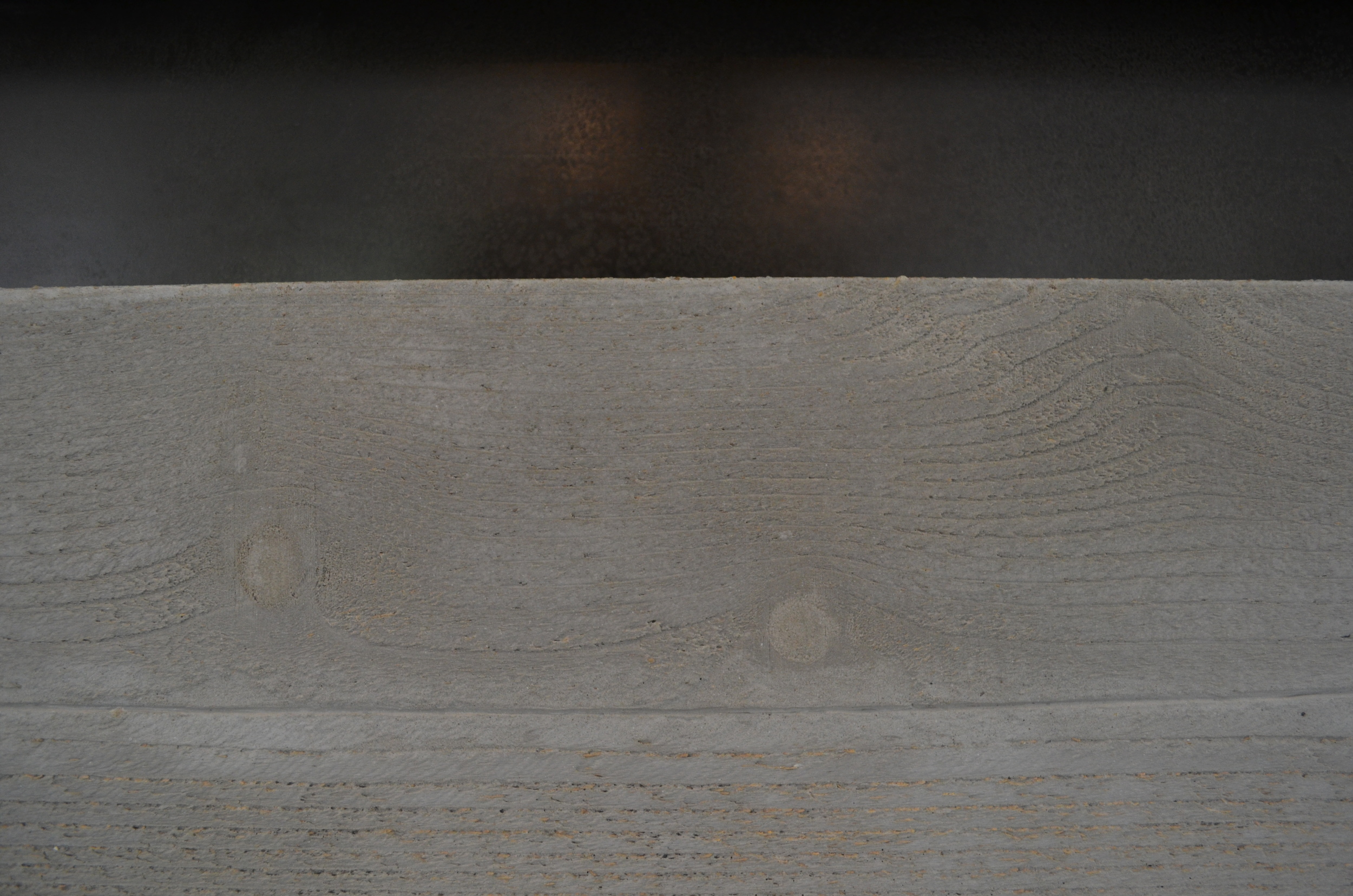 Contemporary fireplace surround concrete block style. A simple, yet very effective, way to make your fireplace stand out.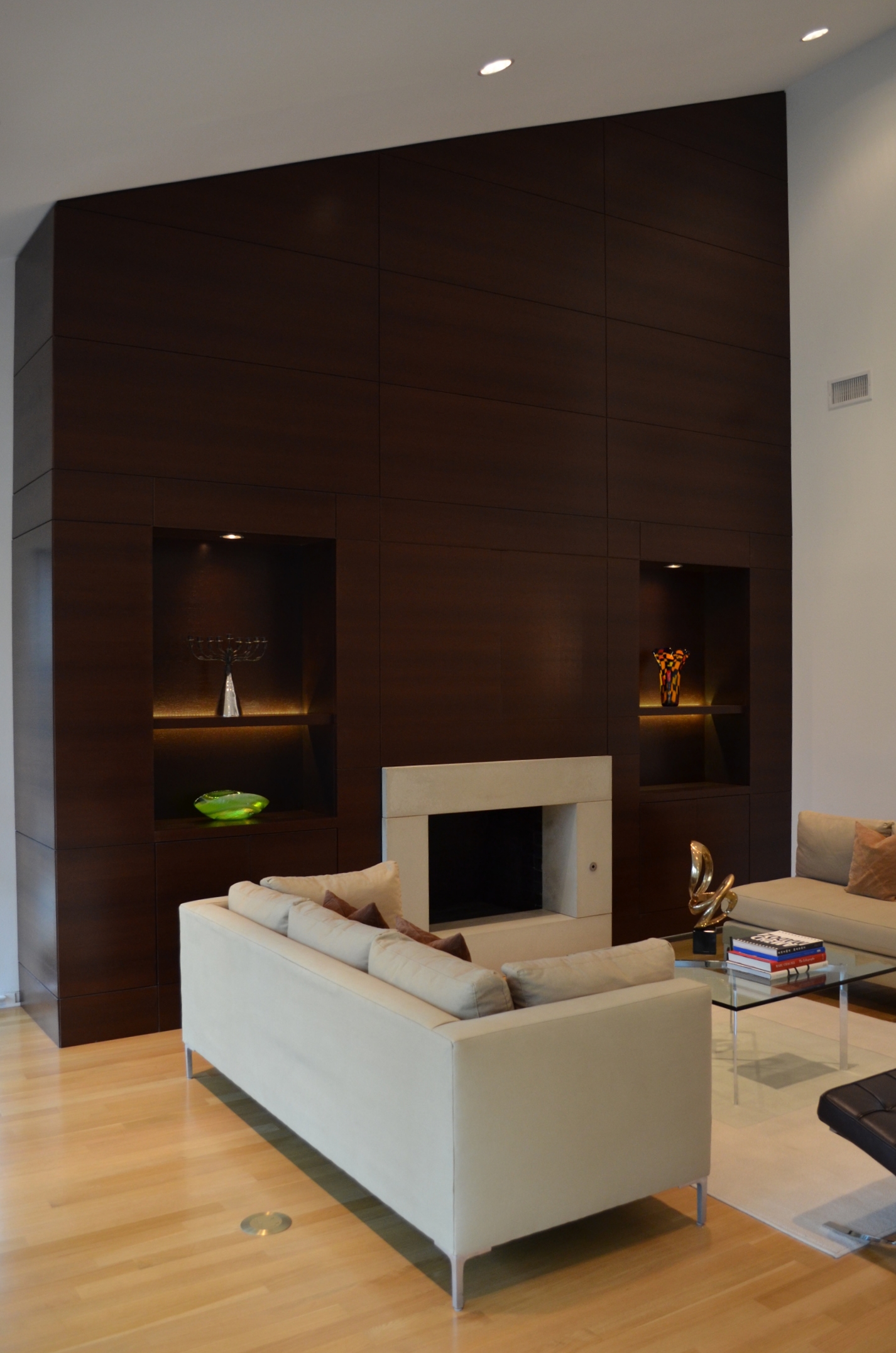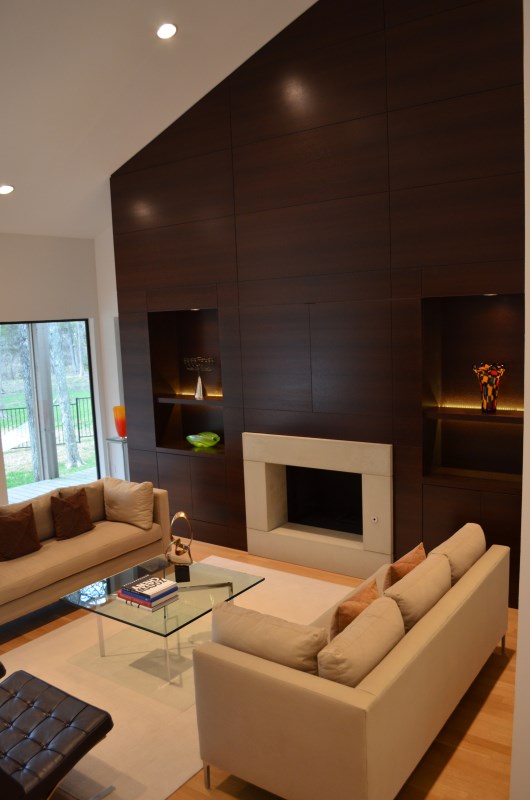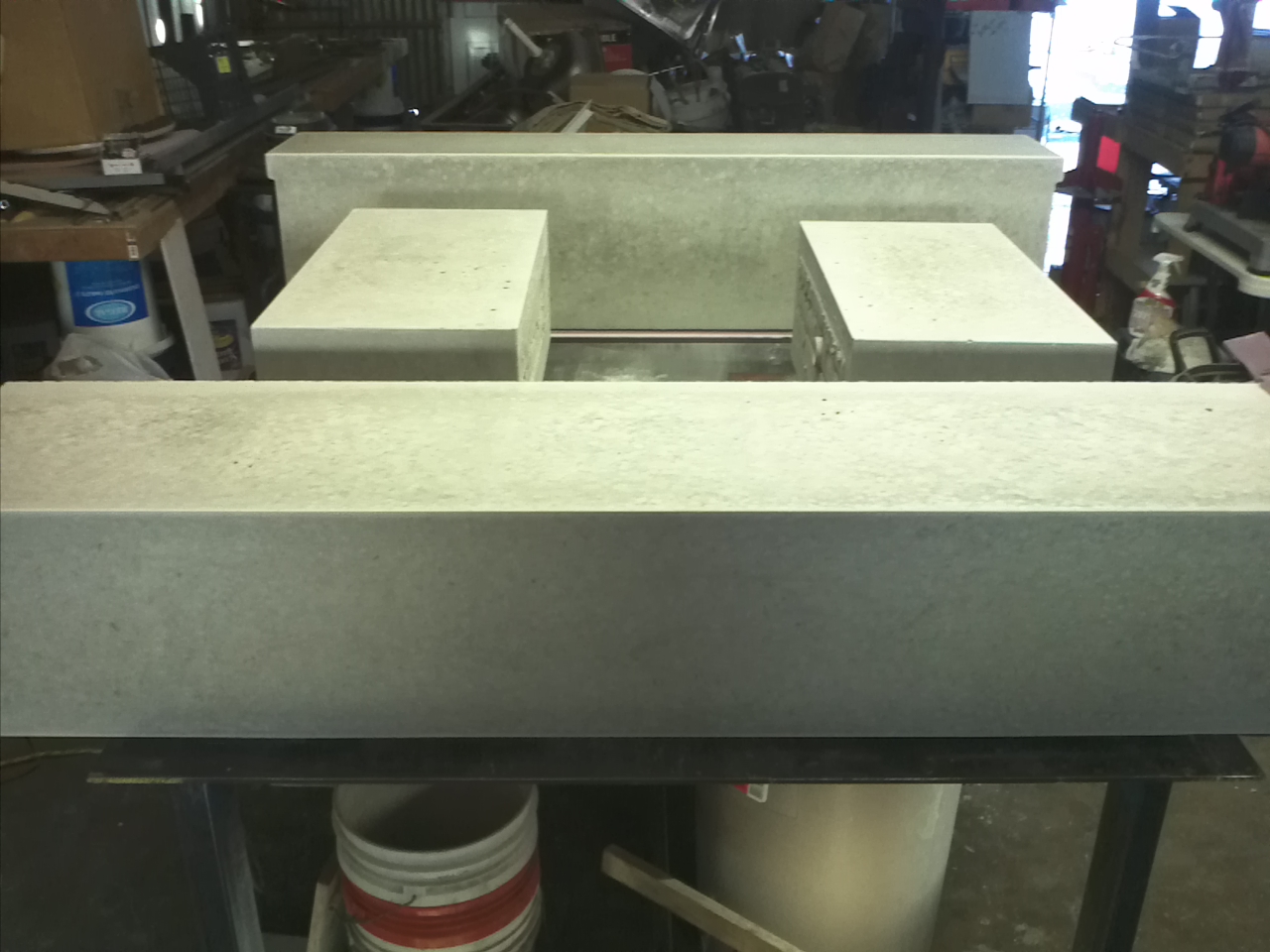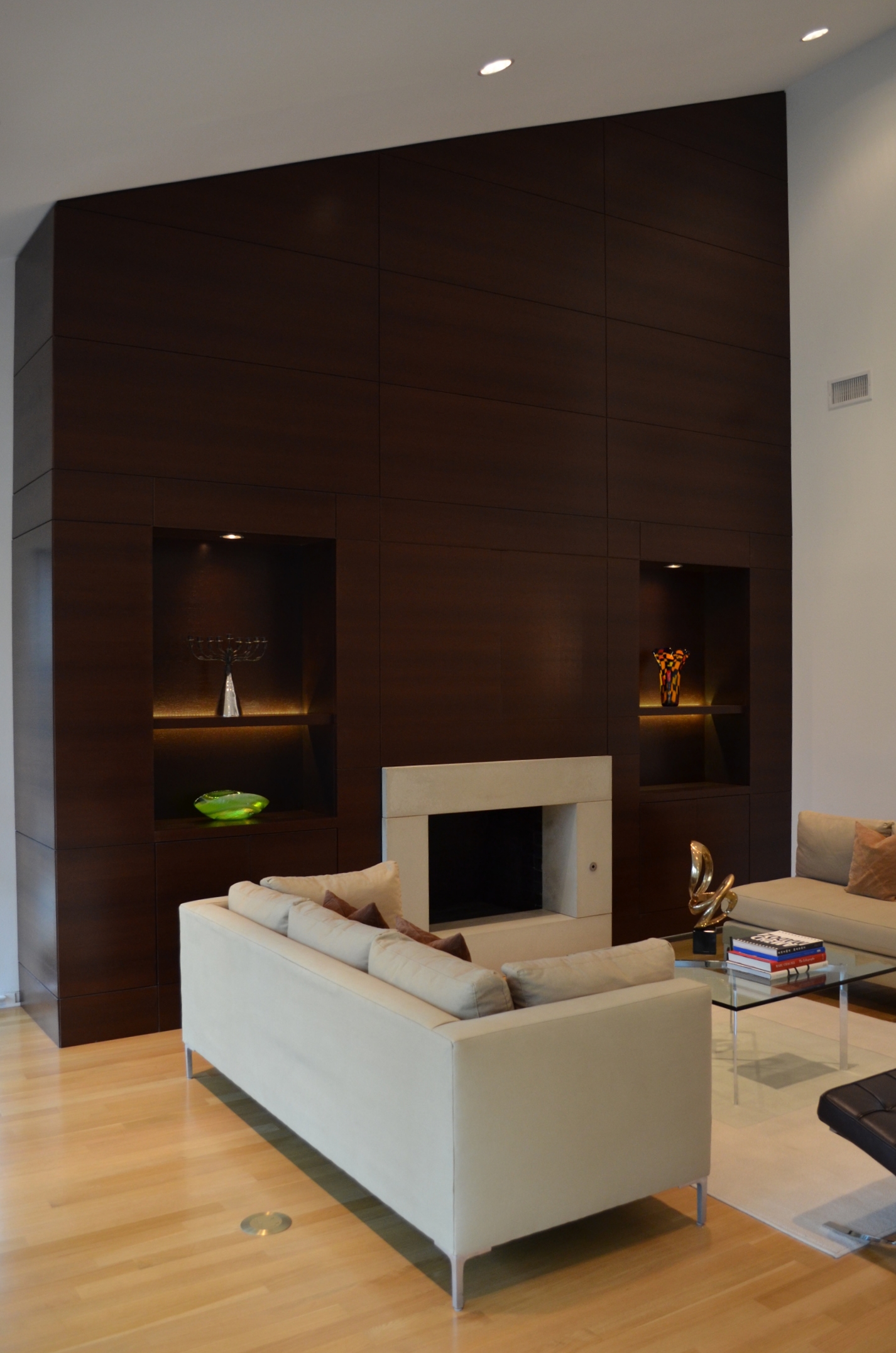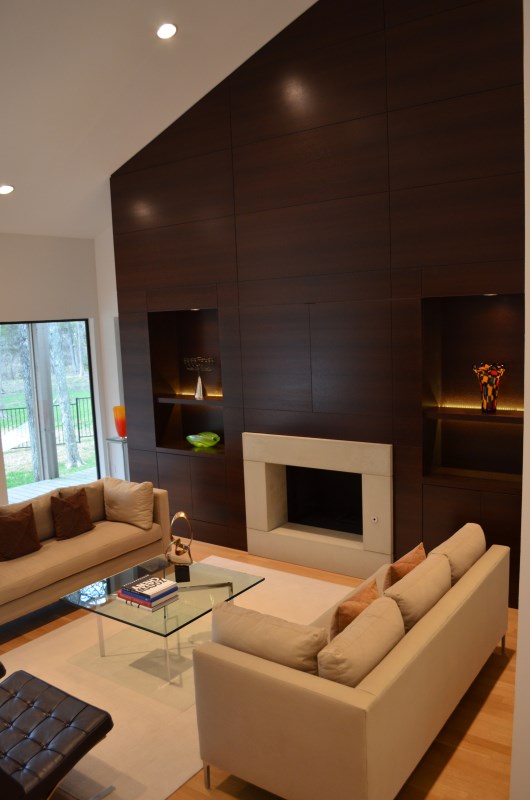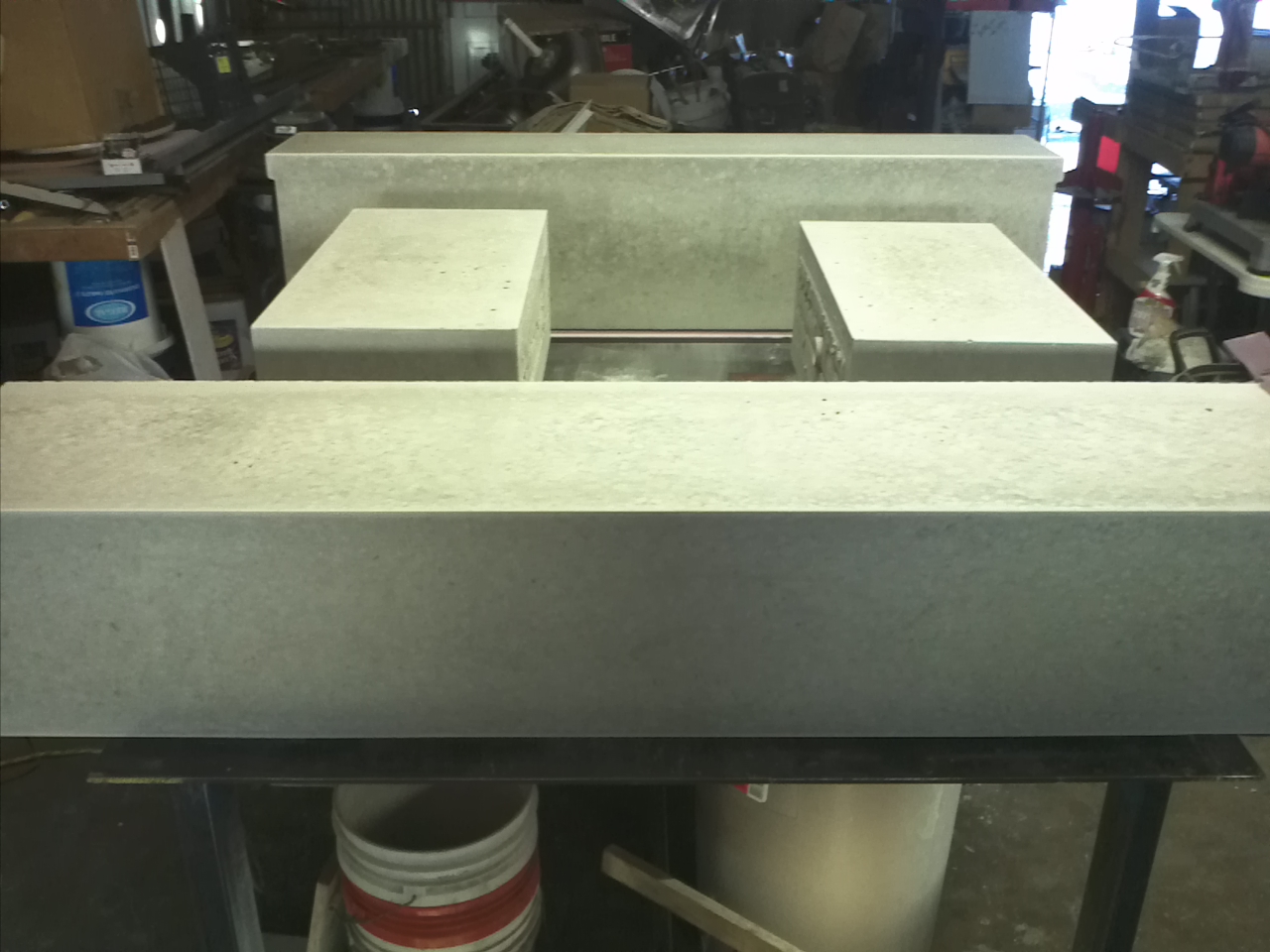 One of the more effective ways to enhance a room without major destruction is to use the existing structure as a support and use a polymer based overlay for a new decorative finish.
Another former brick hearth that was wrapped in wood and set with a new concrete hearth.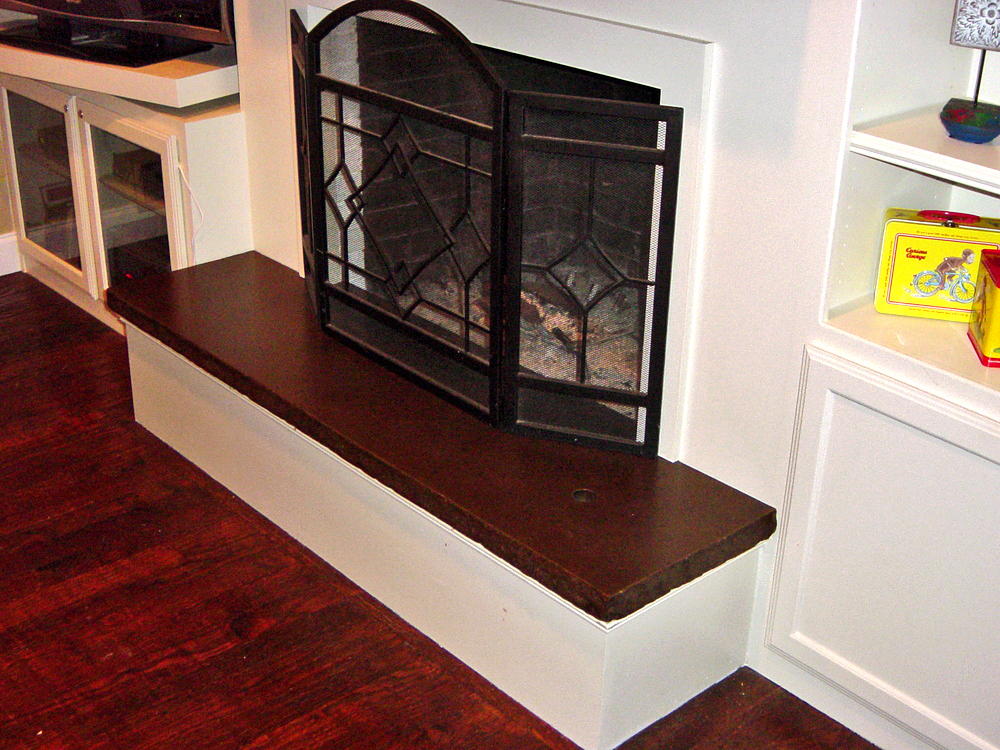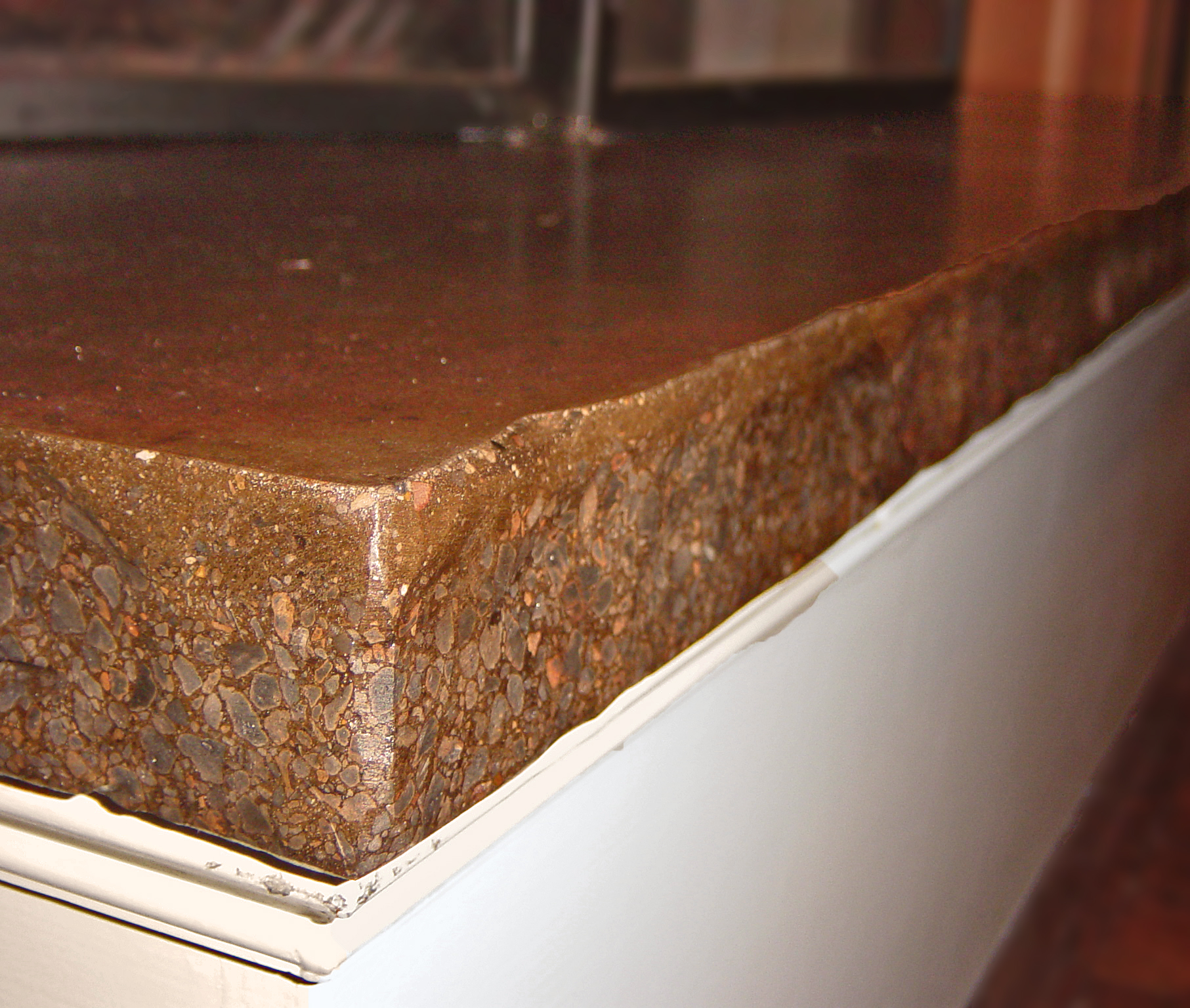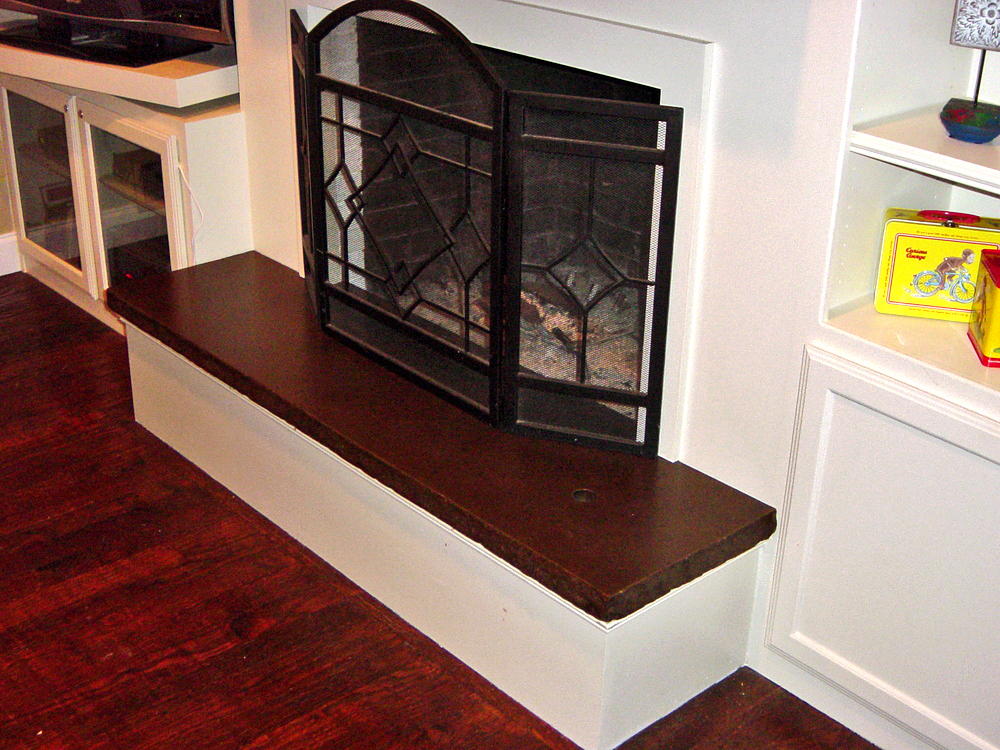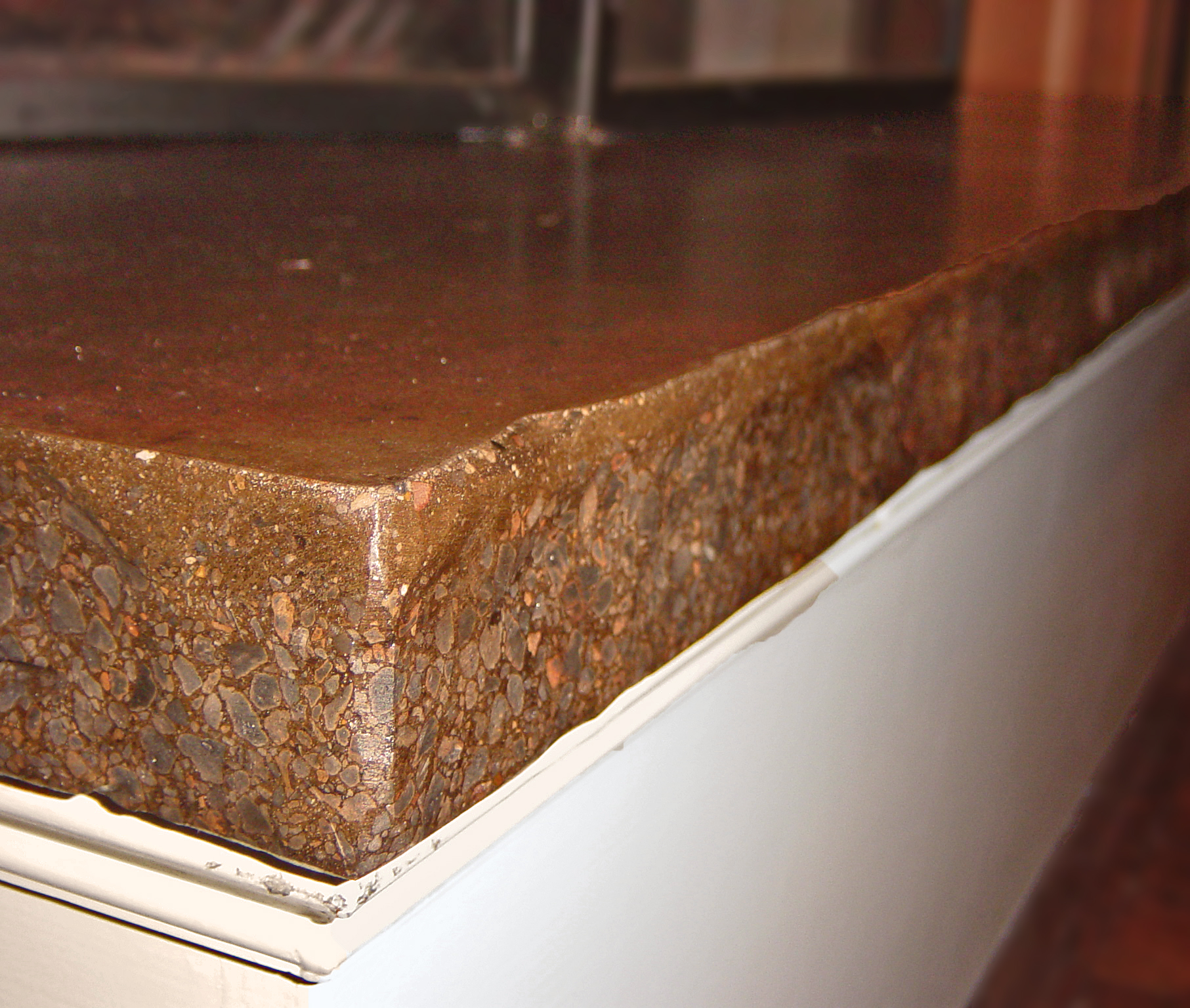 A basic block configuration surround with a integral brown color and black color rubbed in for toning.
A different take on the block configuration with a shortened width of hearth. Gives a distinctive look.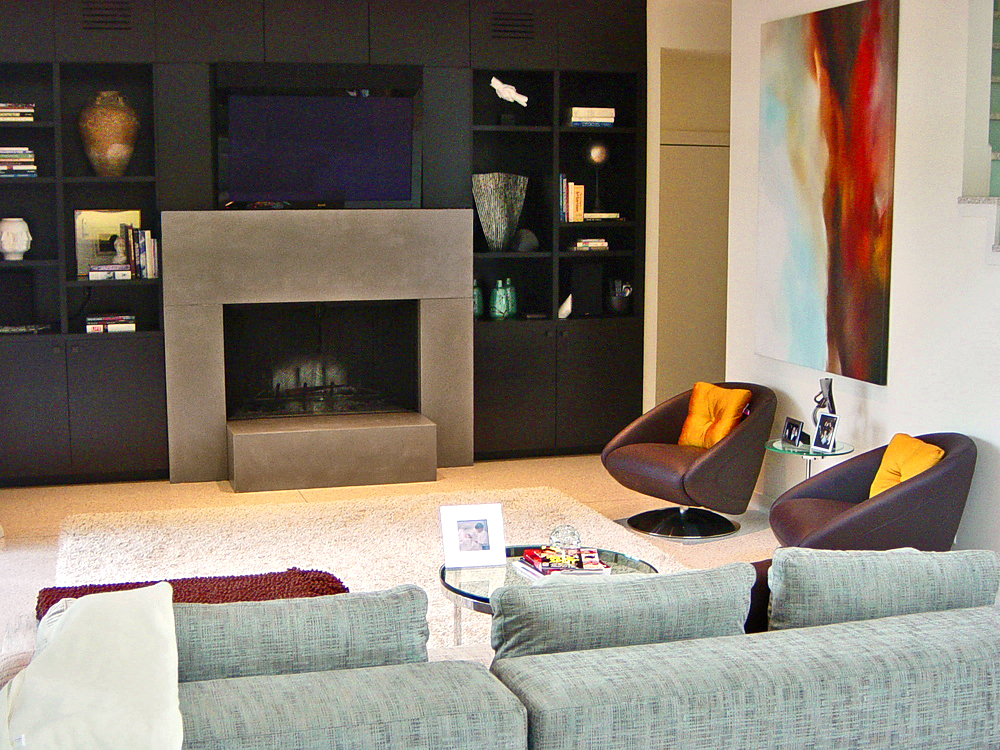 Concrete isn't the only option, hot rolled steel panels with a lacquer finish.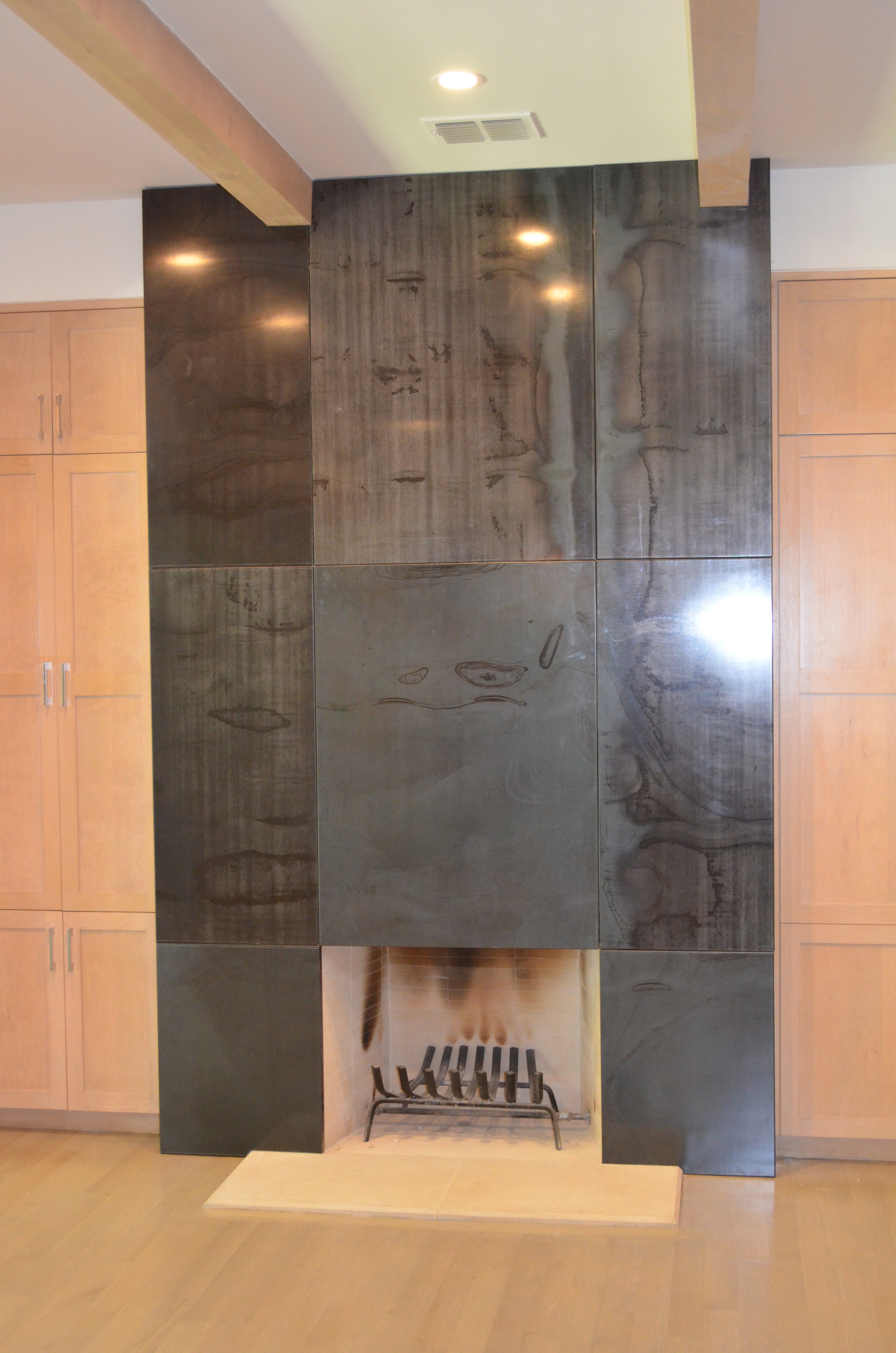 We are only limited by your imagination or you can pick our brains and well be happy to offer up some suggestions based on your floor plan.