Concrete Countertops
Concrete countertops were at the core of Concrete Studio in the beginning along with stained floors and we have branched out since then but they are still one of the more personally satisfying products we produce. There is so much you can do with concrete and the options are only limited to your imagination. We offer solid concrete, glass fiber reinforced concrete (a light weight and more versatile option), and an overlay option for the budget conscious. Concrete works great as an accent top to go with the rest of your counters or as an entire kitchen installed.
Granite countertops surround these concrete tops in the center island. Clean lines help accentuate the wood cabinet paneling and double basin sink.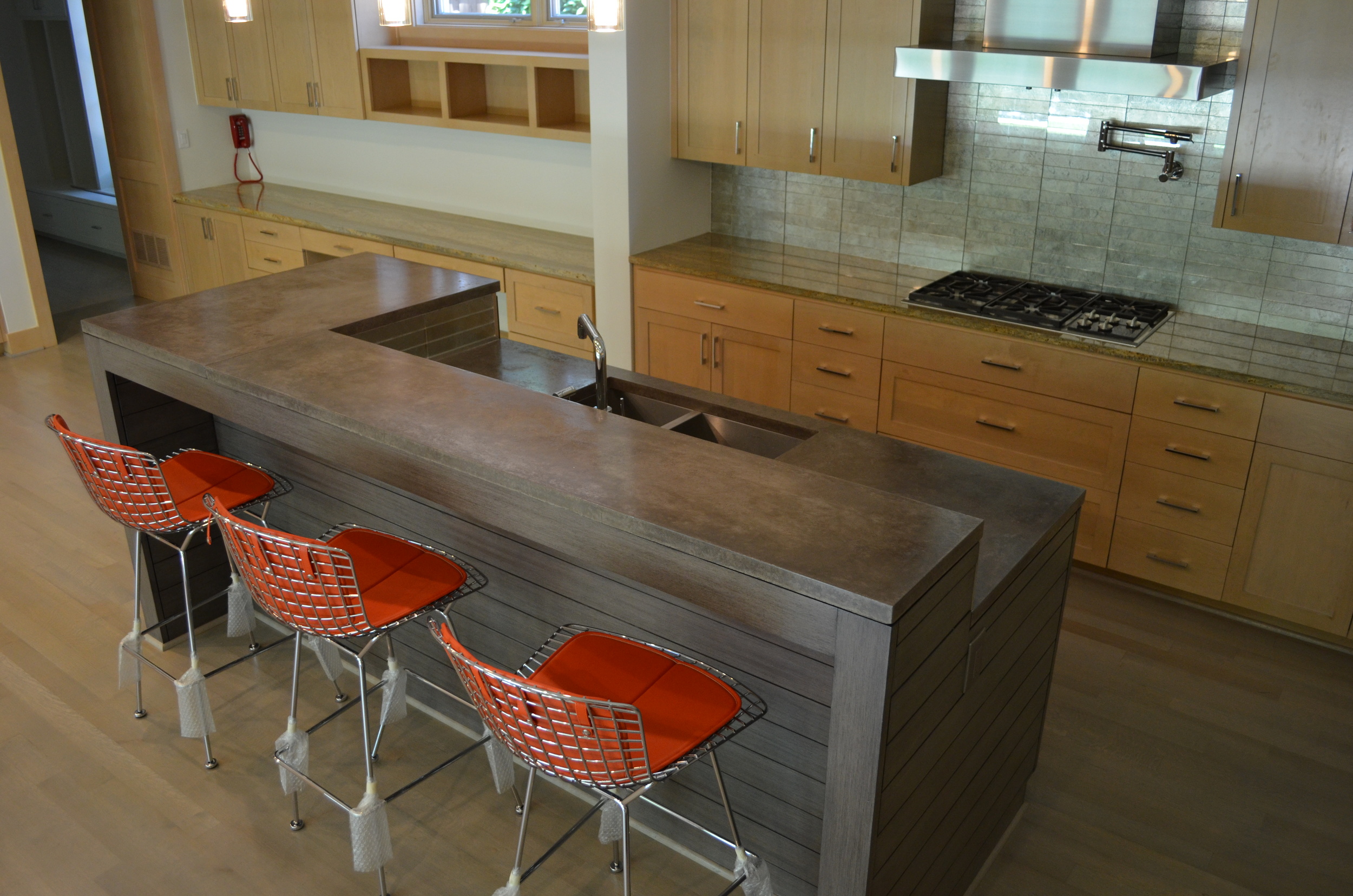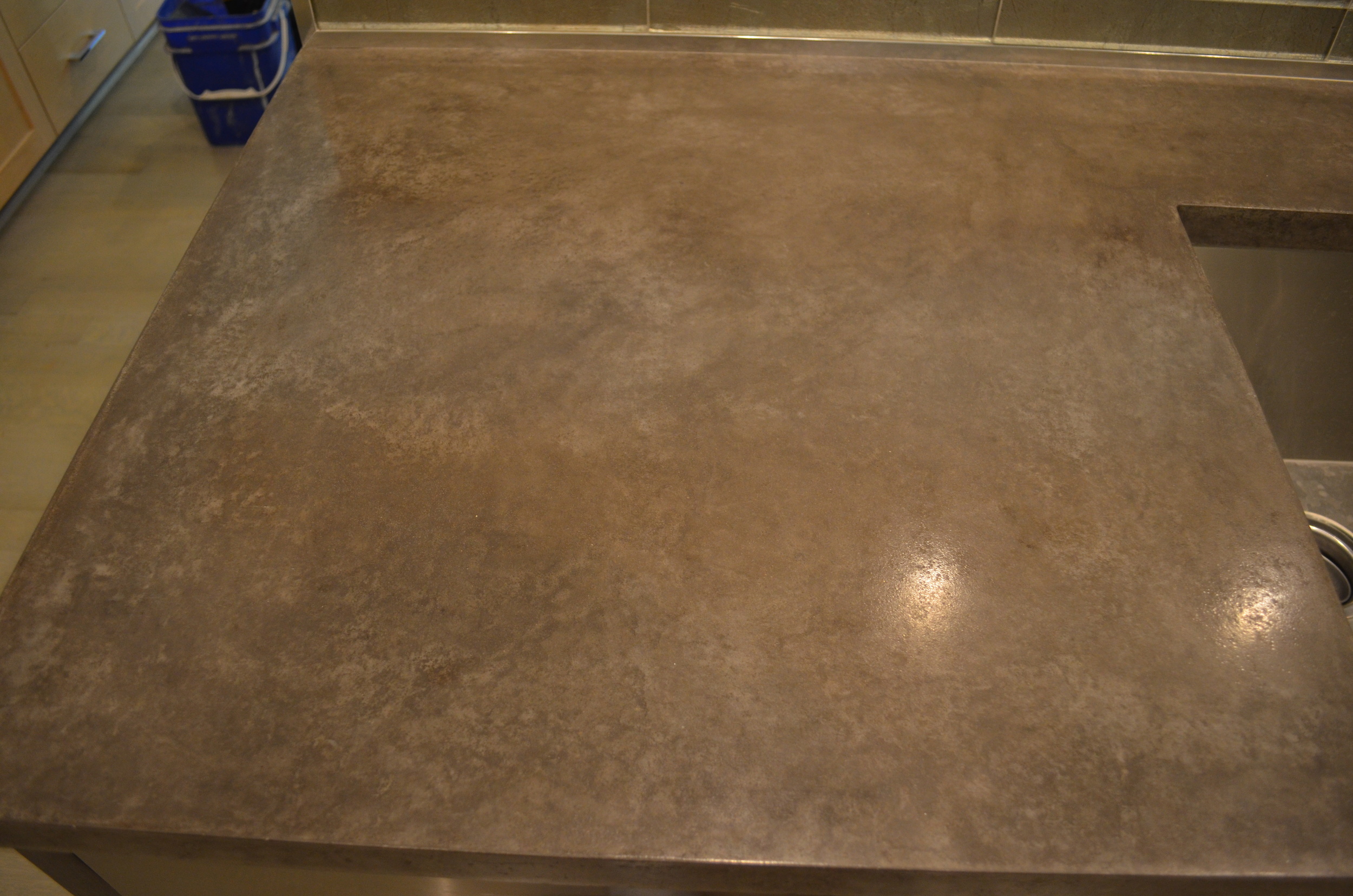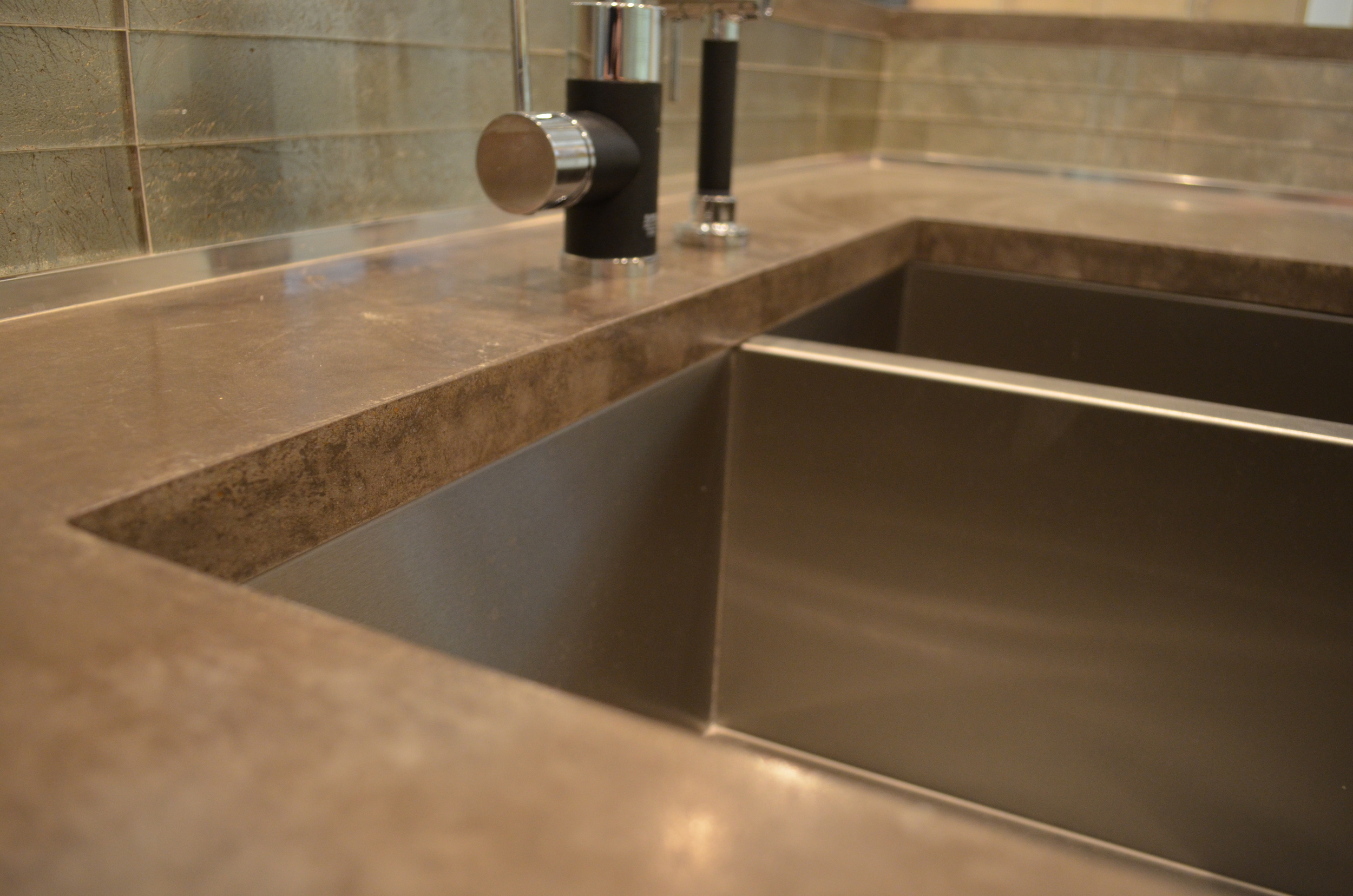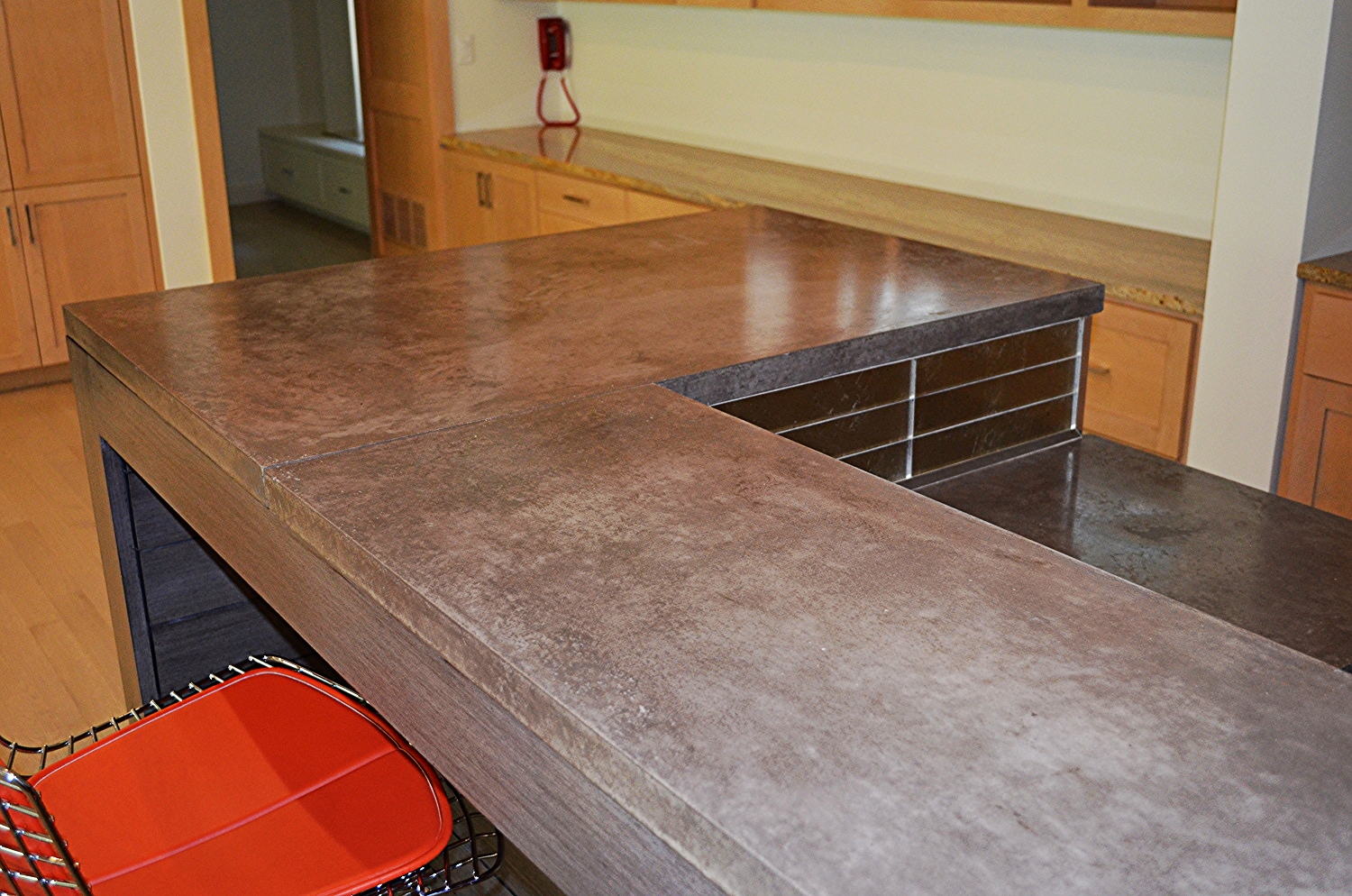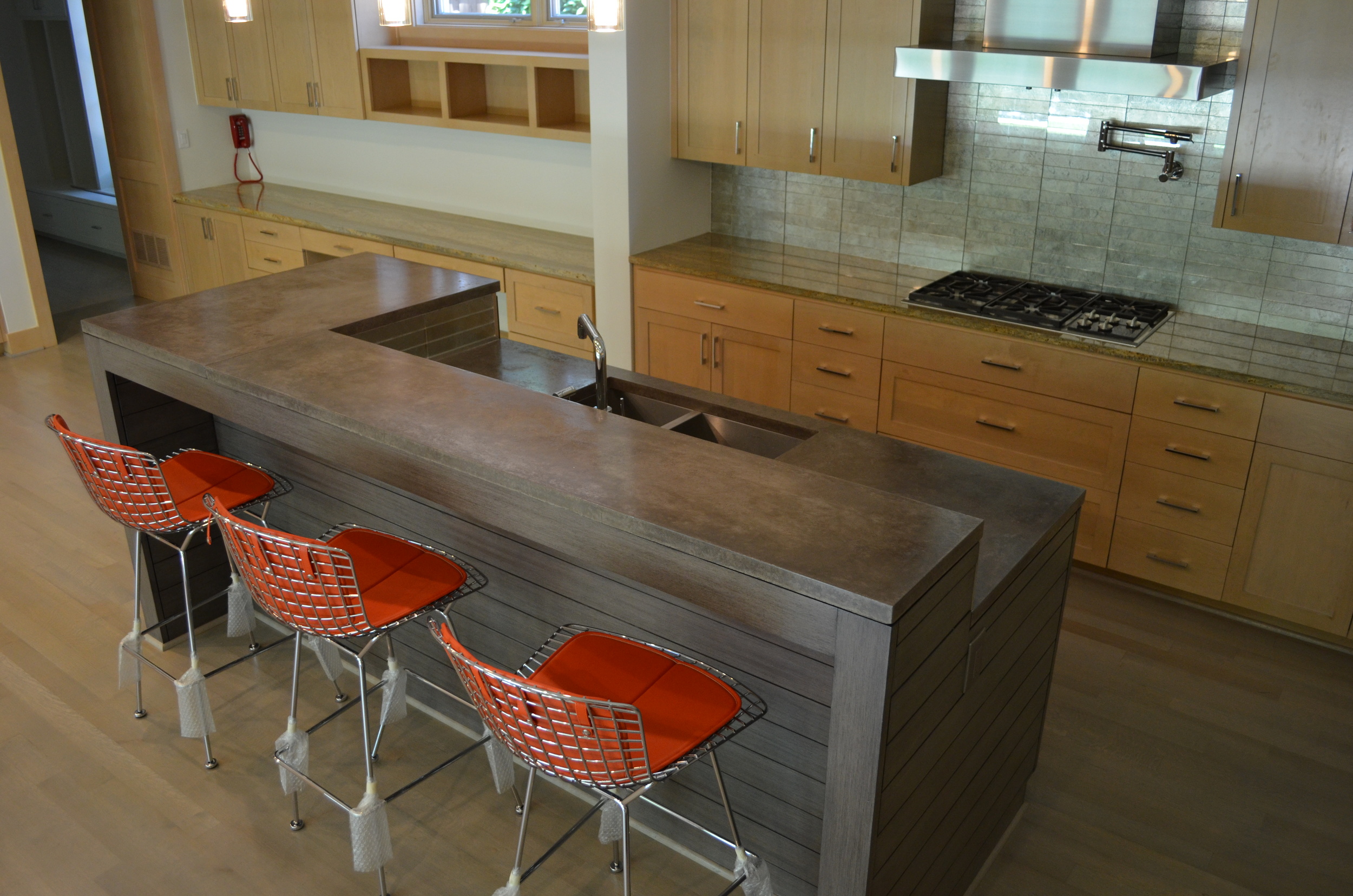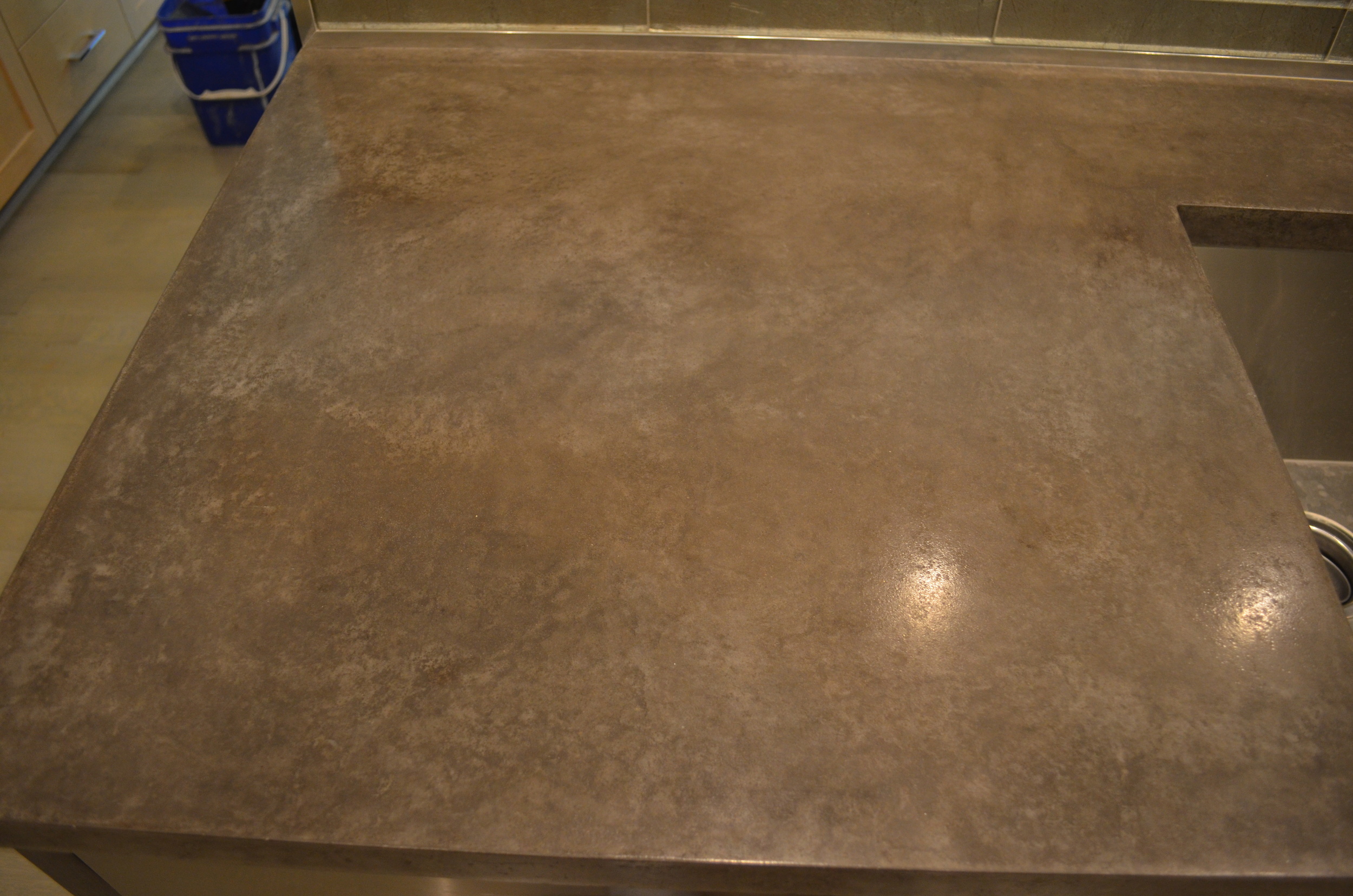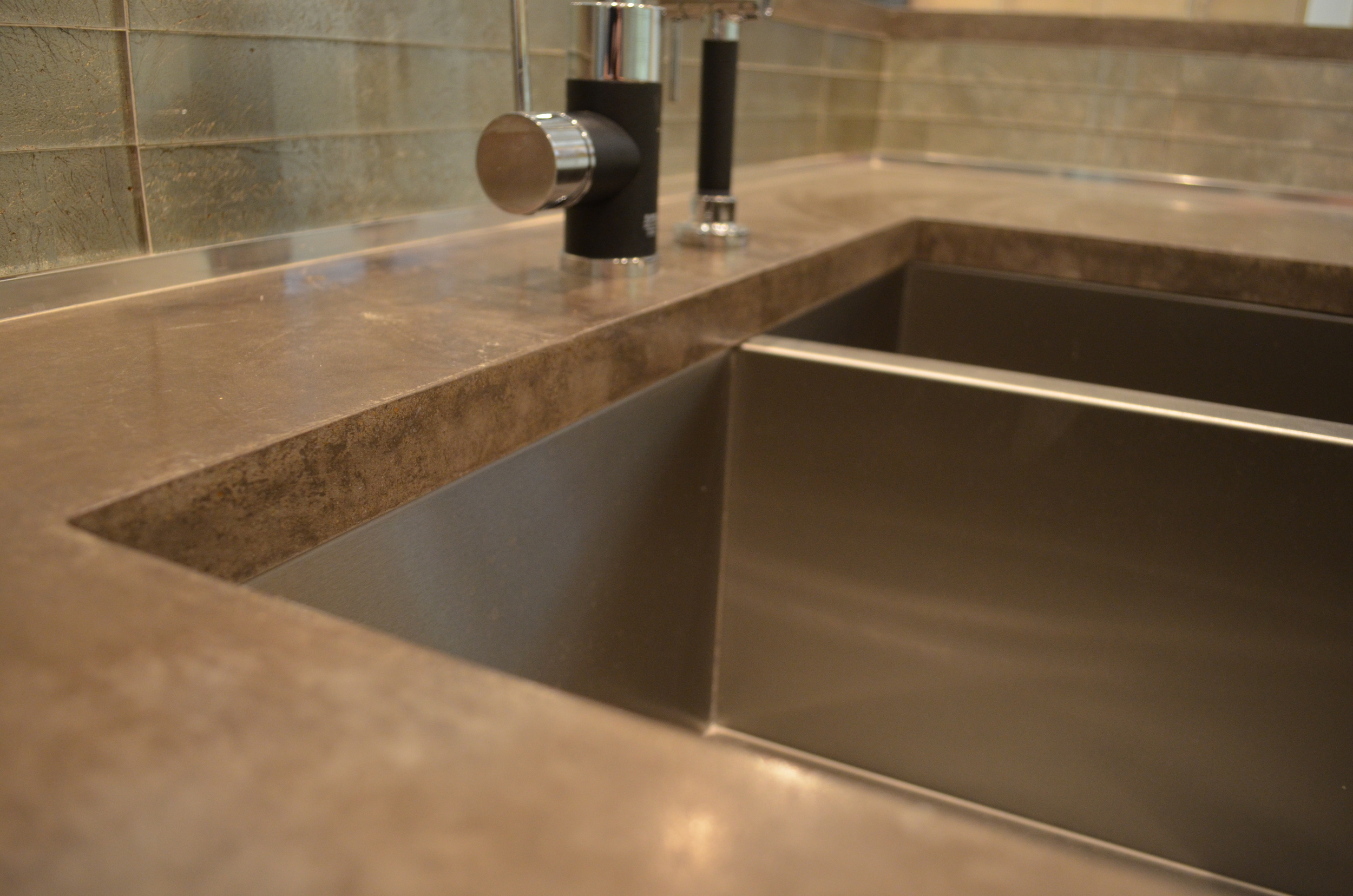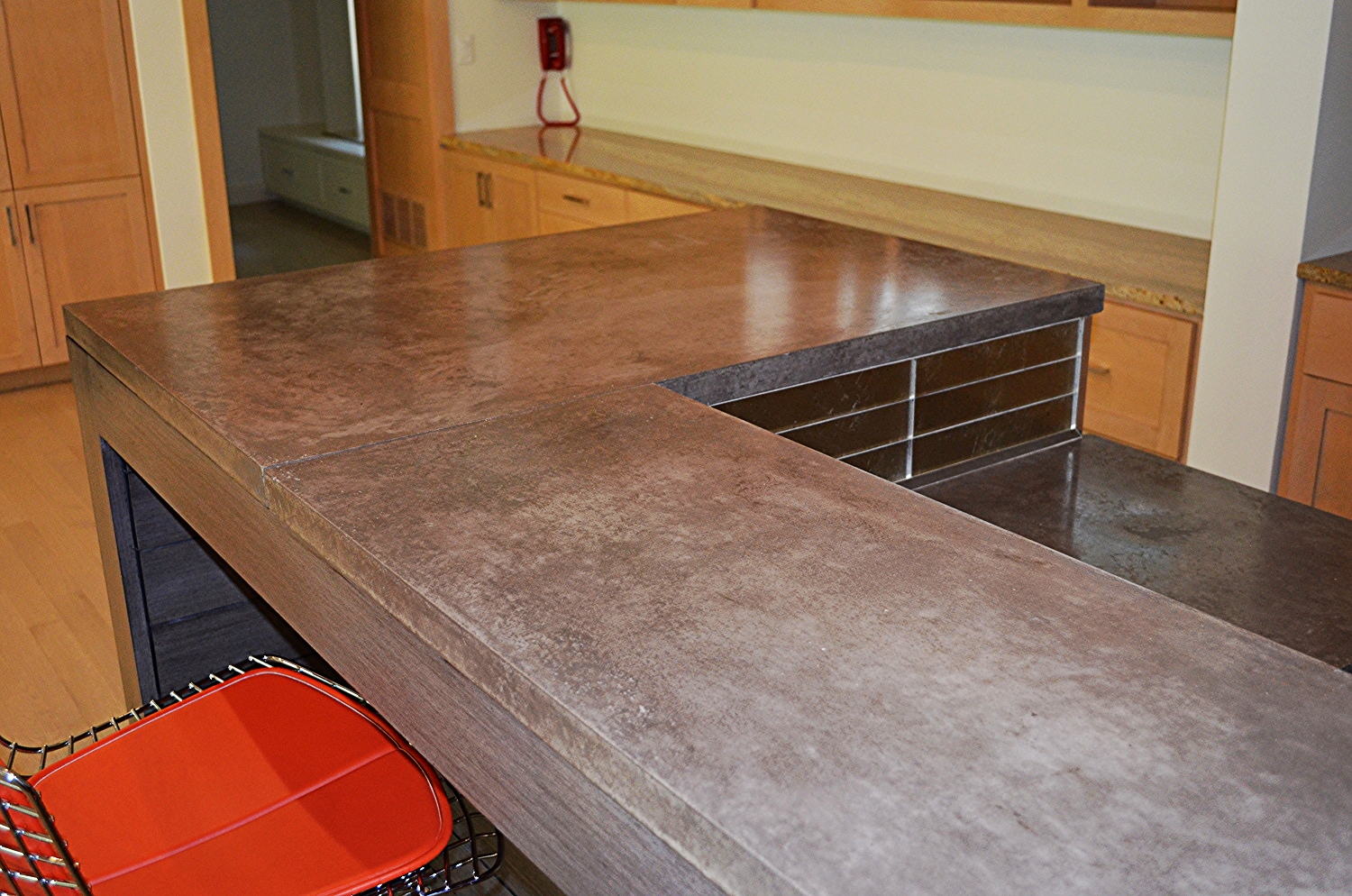 A complete kitchen install is no problem. This massive island is surrounded by a complete set of tops surround the entire kitchen.
A hand chiseled edge, integral color and acid staining give these countertops an olde world charm.
Sleek and elegant this 10' one piece tapered elevated floating top is the centerpiece of this kitchen.
Hand troweling helped add a little charm to this rustic kitchen.
We are only limited by your imagination or you can pick our brains and well be happy to offer up some suggestions based on your floor plan.